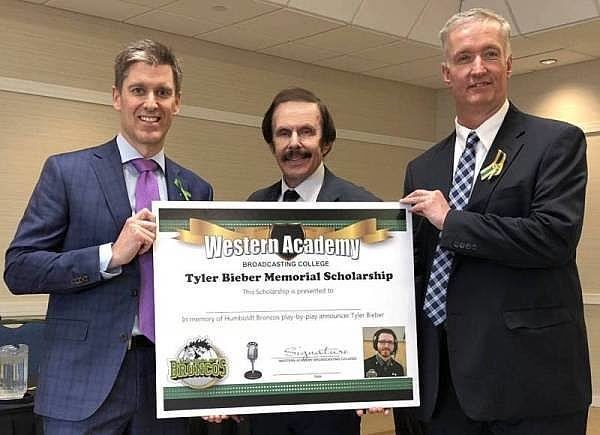 Puget Sound Radio thanks Don Scott of WABC for submitting the following
TYLER BIEBER MEMORIAL SCHOLARSHIP
From: Don Scott <[email protected]>
It is with recognition of the talent & commitment to a career in broadcasting demonstrated by Humboldt Broncos play-by-play announcer Tyler Bieber, that Western Academy Broadcasting College has created the Tyler Bieber Memorial Scholarship.
Scholarships totalling $10,000 will be awarded yearly to a variety of applicants who best represent the qualities that have so clearly been demonstrated by Tyler Bieber.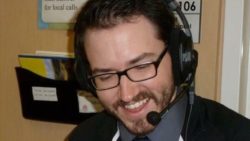 The ongoing scholarships will provide a lasting legacy to the memory of sports announcer Tyler Bieber and the 15 other Humboldt Broncos hockey team & staff.
Sportnet's Daren Millard — Director of Western Academy Broadcasting College Don Scott — News/Talk 650 Wray Morrison unveiled the scholarship.
(Photos at: https://www.facebook.com/don.scott.146612
Don Scott <[email protected]>