by ROGER TAYLOR, THE HALIFAX CHRONICLE HERALD
Published

 May 15, 2018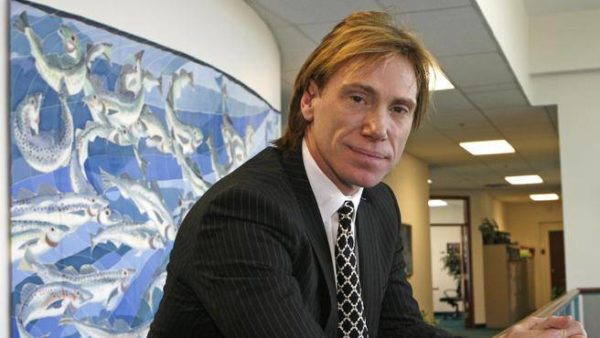 Newfoundland Capital CEO Rob Steele in 2007. (File)
Rob Steele, the current president, chairman and CEO of Newfoundland Capital Corp. Ltd., says he's not sure what the new owners plan to do with the company after the sale to Stingray Digital Group Inc. is completed later this year.
Subsequent to the end of the first quarter on March 31, Newfoundland Capital announced it had signed a definitive agreement with Stingray under which the Montreal-based company will acquire all the issued and outstanding shares of Newfoundland Capital for $14.75 per share, payable by a combination of cash and Stingray shares.
However, Steele said he believes the plan is to keep the company radio operations in Halifax, because of the low operating costs here and because the business seems to be running well the way it is currently configured.
He also clarified that although his father, business icon Harry Steele, may have owned businesses dating back to 1949, Newfoundland Capital was established in the 1970s.
NewCap management is aiming to have the sale to Stingray completed within six to nine months, with a target date of Dec. 31. Stingray is a publicly traded company, which has become a leading multi-platform music and in-store entertainment provider reaching an estimated 400 million households in 152 countries.
Steele says he is a friend of Stingray founder and CEO Eric Boyko, and has been a member of the Stingray board of directors ever since that company went public. Although he is stepping away from the day-to-day management, Steele said on Tuesday that he will remain a member of the Stingray board.
After the sale is completed, he said, he will concentrate on his growing automobile business, but has no current plans to move into another line of business.
In the meantime, it is business as usual at the national radio chain based in Dartmouth. On Tuesday, NewCap blamed revenue declines at its radio stations in Newfoundland and Labrador and in Alberta for a slight decline in first-quarter revenue compared to the same period last year.
THE REST OF THE STORY IS  HERE  AT THE CHRONICLE HERALD WEBSITE