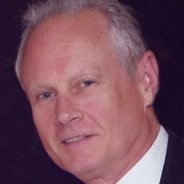 Very pleased to get word that Gord Lansdell, the webmaster behind the Northwest Broadcasters and Vancouver Broadcasters sites, is doing much better after a severe bout with an intestinal disorder.
Gord, who has been out of action for some three weeks already, is hoping to be released from hospital this weekend.  He figures it won't be long before he can return to his usual duties keeping us apprised of the latest news and changes in and around the Seattle, Vancouver, Victoria and Bellingham broadcasting orbits.
Take care of yourself, Gord, and don't rush back before you're up to it, but we look forward to the return of your excellent service reporting and sharing the regional radio & TV news.