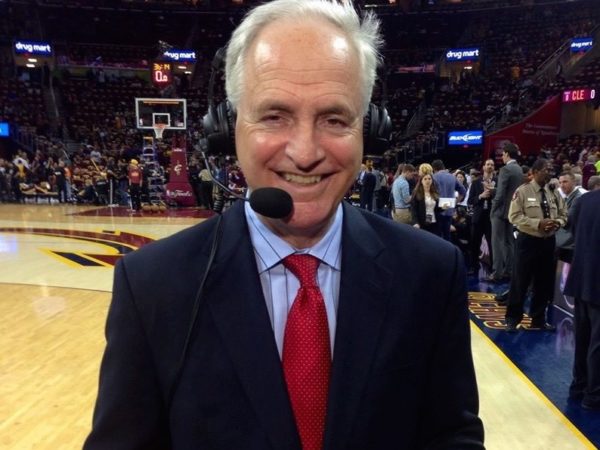 By Stephanie Tsoflias Siegel, TV Spy @ AdWeek.com        
San Francisco sports reporter Mike Shumann announced he is leaving the ABC station after 24 years.
Shumann has been radio silent since video of him stealing a Golden State Warriors staffer's jacket surfaced. TVSpy reported when Shumann was covering the NBA team's run in the playoff's for the station.
In the wake of his resignation, he released this statement:
It is with sadness that I announce that ABC7 news and I have decided to amicably part ways after 24 years together.

I regret any embarrassment I have caused the station. My recent actions do not reflect the high standard of conduct expected at KGO. Nor do they represent the integrity with which I have conducted my professional sports and broadcast careers.

I have nothing but great memories working here and covering four World Series, three Super Bowls, three NBA championship runs, a Stanley Cup and two U.S. Opens.

I want to wish the station and all my fantastic colleagues at ABC 7 the best as they move forward. It has been my pleasure to work with you.

I also want to thank all the great viewers that have supported me over the years through thick and thin. It has been a great run from a Super Bowl Champion with the 49ers to riding in parades with other World champs here in the City by the Bay. As a 40 year resident I am humbled by the support and will never forget how fortunate I have been to ride the wave of Bay Area greatness.

Hope to see you down the road.

Very truly yours,
Mike Shumann
Shumann admitted to taking the head of security's jacket while in San Antonio.
"We thank Mike for his 24 years with the KGO team and wish him all the best," said general manager Tom Cibrowski.