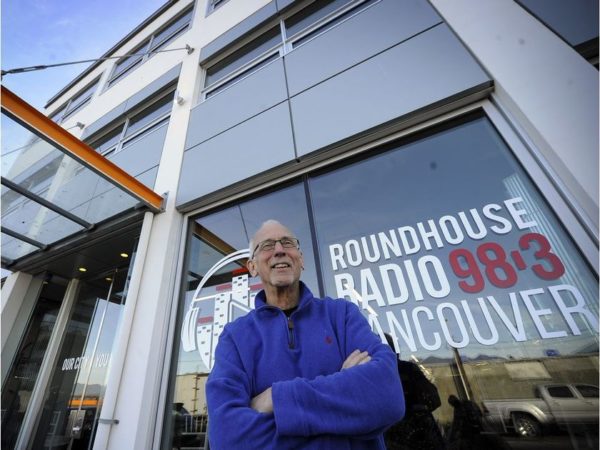 .
Roundhouse Radio, the "urban talk" station that broadcasts to the northwestern parts of the Lower Mainland at 98.3 FM, may yet be saved.
The station — call letters CIRH — was set to go off the air Monday if new investors had not been found, station CEO Don Shafer announced with great regret two weeks ago.
But Monday afternoon, he confirmed that there was a prospective buyer for the station and that they were going to stay on the air for the time being.
"We're still on the air," he said over the phone. "There is a prospective buyer and we have a commitment from the board to stay on the air until it closes."
He couldn't say who the prospective buyer was and did try to couch the news, but it was clear he was happy that there was even a chance that the station, which first went on the air in the fall of 2015, might stay open for business.
Shafer and his team were enjoying pizza and beers today no matter what, as they paid tribute to their station.
"I'm really blessed to have this crew."
The news they may get a new owner had also made for a practical reality: "we're prepping for tomorrow's shows," he declared with obvious delight.
"We've bought another day or two anyway."
MUCH MORE BC NEWS  HERE  AT THE VANCOUVER SUN WEBSITE