Rachel Maddow, Andrea Mitchell, Maria Shriver Among Those Backing Brokaw in Letter Signed by 64 Insiders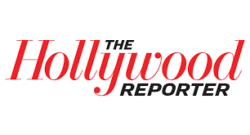 Current and former colleagues of the NBC News special correspondent defended his character in the wake of accusations that he had harassed two women at NBC News in the 1990s.
One day after two women alleged Tom Brokaw sexually harassed them at NBC News in the 1990s, a cadre of female journalists including Rachel Maddow, Andrea Mitchell and Maria Shriver have signed a letter characterizing the veteran journalist as "a man of tremendous decency and integrity."
In the letter, sent Friday, current and former colleagues of the NBC News special correspondent write that "Tom has treated each of us with fairness and respect. He has given each of us opportunities for advancement and championed our successes throughout our careers."
The signees, who write that collectively they have worked with Brokaw across four decades, add, "As we have advanced across industries — news, publishing, law, business, government — Tom has been a valued source of counsel and support. We know him to be a man of tremendous decency and integrity."
Despite its support for the accused journalist, the letter maintains that each of the signees "endorse the conversation around abuse of power in the workplace."
The missive comes just hours after an email Brokaw sent to a handful of NBC News colleagues, which firmly denies the accusations, leaked to the press.
The journalist, who was an anchor at NBC Nightly News when he allegedly subjected two women to unwanted advances, wrote that he was "angry, hurt and unmoored from what I thought would be the final passage of my life and career" and claimed to have been "ambushed" and "perp walked" in headlines.
The accusations first appeared in a Washington Post story on Thursday, in which former NBC correspondent Linda Vester accused Brokaw of inviting himself to her hotel room, asking her to initiate an affair with him and attempting to forcibly kiss her. An anonymous source, who said she was a production assistant in the 1990s, said Brokaw once pulled her into a small enclave, put her hands on his chest and invited her to his office. The story additionally contained new claims about Matt Lauer, the disgraced former co-host of the Today show who was also accused of sexual misconduct.
Read the full letter HERE  at The Hollywood Reporter website