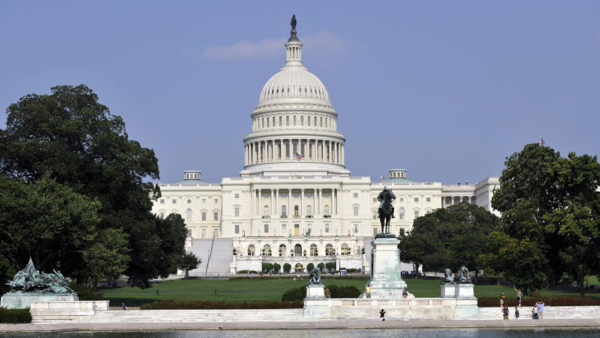 In what is being hailed as a historic day for music creators, theMusic Modernization Act passed the House Wednesday, paving the way for improved royalty payments to songwriters, artists and creatives in the digital era. The bill, HR 5477, passed unanimously with 415 votes. The bill is overwhelmingly supported by the music industry, and has bipartisan support in the house, where it was introduced by co-sponsors Robert Goodlatte (R-VA) and Jerrold Nadler (D-NY).Speaking from the House floor today Goodlatte said the bill "brings early 20th century music laws for the analog era into the 21st century digital era," adding, "music is no longer written on piano rolls, and our laws shouldn't be based on that technology either." Goodlatte, a driving force and co-author of the original legislation resulting in this bill, introduced the MMA in the House Judiciary Committee where it received unanimous passage on April 11. In positioning it for the full vote, he couched it in terms of economic hardship, stating "the problems and failures in our nation's music laws have imposed real financial costs upon artists and creators."
.
Speaking in support of the bill, Rep. Doug Collins (R-GA), emphasized the bill's broad support. "Who would have thought that a Congressman from rural Georgia would find agreement with a liberal democrat from Brooklyn?," said Collins, referring to NY Rep. Hakeem Jeffries.
.
Rep. Ted Deutch (D-FL) noted  that the bill "doesn't address everything" – notably omitting performer payment for radio airplay – but stresses it makes significant improvements. Goodlatte summed up those improvements in four specific areas, saying it will:
Improve a dysfunctional mechanical licensing system "that seems to generate more paperwork and attorneys' fees than royalties."
Ensure royalty protection for pre-1972 performances
Provide a statutory right to recognition for adjunct creators, including producers, sound engineers, and mixers
lack of a unified rate standard for music royalties
The MMA combines four separate legislative initiatives into a single bill that will update how music rates are set and how songwriters and artists are paid.
READ MUCH MORE ABOUT THIS ACT  HERE  AT THE VARIETY WEBSITE