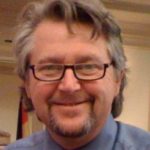 JJ Jim Johnston
April 22, 2018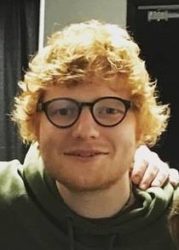 Welcome to JJ-365 Salutes. Over 2018, we pay tribute daily to one of "The Good Ones". Today we are shining the light on Crosby McWilliam.
.
When I arrived as GM of CORUS Radio Vancouver, AM 730 was the second sports station in a market that could only afford to support one. The station was leaking big dollars and I was taxed with trying to figure out what to do. That took some time, exhausting many avenues like religion, a Super NW (CKNW on both the 730 and 980 frequencies), ethnic, comedy and more. The company had grandiose expectations of the 730 frequency, and we were working hard to find the reasonable solution for this AM signal.
In the meantime, there were so many layoffs over the years, and many staffers were doing pieces of someone else's previous jobs to plug the holes. It was confusing for many as to who was doing what and either led to duplication or things falling through the cracks. It didn't take long to determine that a big part of this job was to put reasonable and clear job descriptions back together for all and as they say, "put the right people in the right seats."
I was impressed by Crosby from day one. He is a great student and such a bright, affable, likeable, friendly, positive and respectful guy, with a terrific work ethic, a great sense of humour and is a lot of fun. With that kind of genuine personality make-up, I knew he was going to continue to be not only an important part of our team, but an industry leader.
Crosby McWilliam was born and raised in Vancouver and graduated high school in 1986. He took a few years of college before taking a year to go down under to OZZ to see how the other end of the world lives. He came back to waiting tables at The Keg and picked up a job as a file clerk in an accounting firm where he says he could sleep off the late-night adventures of the Keg lifestyle in the massive stacks of the file room. He met a girl, fell madly in love with Kathi, and married her. She "encouraged" him to get his act together.
A conversation at a party with Tara McGuire introduced him to the idea of radio. He registered for the BCIT Radio Broadcasting Program and graduated with honours as he says, for the first time in his life.
He got his start at CKNW and Rock 101 during the Canucks playoff run of 1994 as a copywriter and moved into programming in 2001, working with Tom Plasteras as the Assistant Program Director of 730 AM MOJO Radio. A crazy 18 months followed that opened his eyes to programming, leadership and the regulatory process. He became very familiar with the CBSC (Canadian Broadcast Standards Council which is the watchdog for Canadian radio content), as MOJO danced around the line of what was acceptable. The biggest amount of time was spent dealing with fall out from the Tom Leykis Show from the U.S. that did not match up much with CRTC regulations. Ultimately MOJO morphed into a sports station which lasted 18 months. Towards the end of the line for MOJO, Crosby added promotions to his job description and quickly discovered that his energy and creativity were right at home in that dynamic environment.
As we were moving MOJO over to Vancouver's All Traffic Station, the move was crapped on by the industry, but it had its own identify and has ended up being a modest money maker on a tough AM radio platform. We tried to save as many staff as we could and that meant some were going to be reassigned into the right seats on the bus. Crosby was really digging the promotion side of MOJO, so Steve Parsons and I moved him over to Rock 101 as the Promo Director to learn the ropes. And he did!
Says Crosby "Among my favorite memories of that time, was the creation and execution of Bro Jake Edwards $20,000 Gong Show. The result of a late-night brainstorming session after a previously proposed plan had been scrapped, this concept worked on so many levels. It showcased Bro Jake as the fun-loving ringmaster that he truly was. It brought celebrity judges in every day to bring their unique takes to the show, and of course it had the signature insanity in the acts – musicians good and bad, a jello snorter, burlesque performers, and Neil Macrae as the Unknown Comic. The Gong Show won the CAB Award for Promotion of the Year! The irony was – as we were building out this wacky tactic, auditioning contestants and lining up celebrity judges, my family and I were saying goodbye to my mom. It was a career highlight at a real life low point."
In 2009, I was disappointed he left us to become the Director of Marketing and Promotions for Virgin Radio 953 and CISL 650, but I was happy for him as I knew Ronnie Stanton would take good care of him and bring him along.
Says Crosby: "When I got there I was tasked with making big ideas come to life. We left a trail of destruction in our wake with Heads or Tails (I crushed a car in a tank!)… Hosted massive parties for the Virgin Radio Fake Film Festival and Wedding Crashers…. And most memorably – broke into people's homes to give them Christmas with Nat & Drew's Breaking and Entering Christmas."
In 2014 Bell purchased Astral, took the Virgin brand with them and thus the station needed to be rebranded. He credits his new owners from Newcap for being very inclusive and involving him in the process. Some eye-opening research sessions and bold decisions led to a relaunch of the iconic Z95.3. He gushes that he couldn't be prouder of having been a part in redesigning the look and feel of this station that was such a monster in the 90's.
What was next? "After two years of defining our new brand and building our strategy and team, I saw an opportunity to move from promo into the programming team again. Having worked closely alongside so many of our industry's best programmers (Tom Plasteras, Steve Parsons, Ronnie Stanton, Paul Kaye, Steve Jones) along with some inspirational GMs (JJ, Brad Phillips, Sherri Pierce) I knew I had the knowledge and passion to pursue this important role."
His previous programming, marketing and promotion experience has served him well. As the Program Director of Z95.3, he has assembled quite a team with Ruby, Leslie and Scooter in the mornings (Congrats Ruby on winning the Steve Young Broadcaster award), Simone Grewal, Matt "Sutto" Sutton, Vanessa Newman and Buzz Bishop. Crosby is proud to say they have amazing people in every department and that makes it so much fun for all to come to work every day. He's never worked harder but also has never had more fun.
In his 24 years in the industry, he says he's most proud of the many wonderful friends he's been fortunate to amass and work with, the doors he's helped open for new people to get their start, and for never losing sight of how lucky we are to do what we do every day.
"But above all – my commitment to having a healthy work-life balance that has meant that I'm still married to Kathi (25 years in June) and that I haven't missed a minute of being a dedicated dad to my incredible, amazing 13-year-old daughter Stella. I love that I get to share so many of the incredible opportunities that come with working in radio with these two-wonderful people."
When I think of Crosby, where he's come from, where he's come to and going to, and the efforts he's made to make it all happen, I just feel good and proud for him and his family and his team. This fellow is having a ball and is just a big ass steaming cup of positivity. I know I am better for having worked alongside him. Thanks Croz.
Congrats Crosby McWilliam, the legend, on being "The Good Ones". Feel free to like and share Crosby's positive story. Who is the subject of tomorrow's JJ-365 Salutes? Stay tuned!
Jim Jj Johnston is the CEO, President and Chief Talent Coach for JJIMS INC. and works with talent in many different industries worldwide
…
J.J.'s bio, courtesy of VancouverBroadcasters.com
J.J. Johnston – Board operator CKLC Kingston ON 1974-75; midday host CJET Smiths Falls ON 1975; morning hostCKOB Renfrew ON 1975-76; nights CFCH North Bay ON 1976-77; evenings CFGO Ottawa and part time CKLW Windsor ON 1977-79; swing CFTR  Toronto 1979-81; p.m. drive/mornings/ssistant PD CITI-FM Winnipeg/Jet's hockey broadcaster at CKY Winnipeg 1981-86; PD CHAM Hamilton ON 1986-88; national PD Moffat Communications/PDCFOX-FM/CKLG Vancouver 1988-93; national rock PD WIC Communications/CFMI-FM Vancouver 1993-94; VP programming Standard Radio/CKFM-FM Toronto 1994-2000; GM Corus Radio cluster Toronto 2000-05; GM Corus Radio (CFMI-FM/CFOX-FM/CHMJ/CKNW) Vancouver 2005-10; regional GM then contract consultant Corus Radio East – Barrie/Collingwood/Peterborough/Kingston/Cornwall ON 2013-current; President/CEO, JJ international Media and Management Solutions Ontario 2013-current; Interim GM CJPE-FM Prince Edward County ON 2013-current.  LinkedIn profile