'I'm overwhelmed by your kindness': after CTV ouster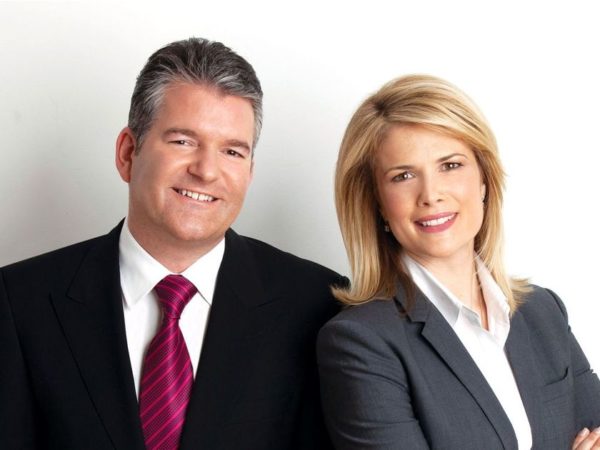 .
Broadcast journalists Mike Killeen and Tamara Taggart have mostly kept quiet since their unexpected ouster from CTV News broke Monday.
Their supporters have not. On Tuesday, when news began to spread that the duo had been fired after six years as lead anchors, online outrage was stark.
Taggart was touched by the outpouring. She took to Twitter and Instagram late Tuesday evening to thank those who reached or spoke out in support.
"I spent the day reading messages, texts, tweets and emails from friends, acquaintances and people I have never met," said Taggart, who had worked at CTV News Vancouver since 1997. "Thank you, I'm in a puddle of tears and taking my time reading every single one. I'm overwhelmed by your kindness.
"It has been my privilege to grow up in front of you for the past 21 years … the love you have shown me is with me forever."
Killeen echoed the sentiment in an Instagram post late Wednesday afternoon.
"Thanks so much for your kind calls, texts, tweets and messages," he said. "I've read them all. Not out loud. And without a Teleprompter. Been doing this for 30-plus years and have been fortunate to have experienced a lot.
"But your support during the past couple of days has been nothing short of extraordinary. Thank you!"
Killeen joined CTV in 2001, serving as an Olympics reporter and a weekend news anchor before getting the job at the big desk.
As of this writing, there has been no announcement as to who would replace the duo, while neither Taggart nor Killeen has hinted at what might be next for them.
READ MUCH MORE BC NEWS  HERE  AT THE VANCOUVER SUN WEBSITE