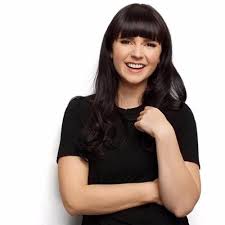 As reported today by Broadcast Dialogue, Ruby Carr of Newcap's Z-95 Vancouver is this year's Allan Waters Young Broadcaster of the Year, in memory of radio programmer Steve Young.
A prominent member of the Ruby, Leslie and Scooter morning show on Z-95 (CKZZ-FM), Carr moved to Vancouver from Halifax in 2014, and quickly established herself, devoting personal time to charitable endeavours in support of mental health initiatives at BC Women's Hospital, the Starlight Children's Foundation, and the BCSPCA.
Ruby will be recognised during the Industry Award dinner on May 10 and presented with her award at the Radio Talent session. Lauren Hunter of SONiC 102.9 (CHDI-FM) Edmonton and Jax Irwin of KiSS 92.5 (CKIS-FM) Toronto were runner ups this year.