Nielsen remembered by his children for dedication to province and home life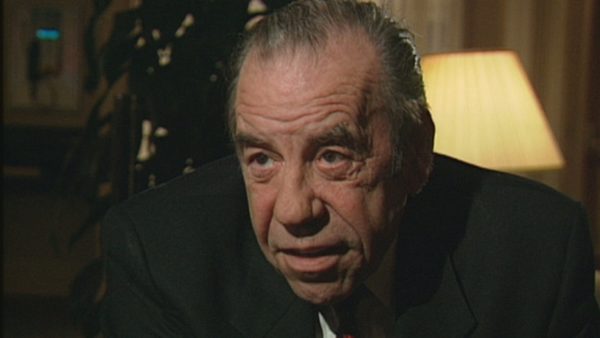 .
Former politician Jim Nielsen, who was B.C.'s first environment minister, has died.
Nielsen died early Wednesday morning, in New Westminster's Royal Columbian Hospital, according to his daughter, Debra Tomkow. He was 79.
Nielsen died suddenly, Tomkow said. "It really shocked us."
"He was very much a family man," she added. "His number one priority, always, was us."
But as a public figure, Tomkow said her father was a brilliant politician and administrator.
"He was very much about the people … ensuring that his role focused on the community and what was best within that, instead of making people happy," she said.
Tomkow said her father relished his time as a minister — especially his later appointment as a health minister.
"I think he really felt he could provide positive results in that role," Tomkow said. "I believe history does show that."
From media to politics
Born in Moose Jaw, Sask., in 1938, James Arthur Nielsen moved to Richmond, B.C. in his early high school years, Tomkow said.
He spent many years as a talk radio host in the Lower Mainland before being elected MLA for Richmond in the 1970s.
"He very much cared about what was happening provincially at that time," Tomkow recalled. "He was very much encouraged by many people to seek a political position.
Nielsen's radio success was a great help to his political career, she said, because it gave voters a sense of where he stood on the issues and what he was passionate about.
READ THE REST OF THE STORY  HERE  AT THE CBC NEWS WEBSITE
His radio biography below is courtesy the Vancouver Broadcasters website. 
Staff announcer CJVI Victoria 1959-60; morning news (with Vic Waters) CJOR Vancouver 1960-62; morning news/News Director/talk show with Roy Jacques CFUN Vancouver 1962-67; morning news/News Director CFAX Victoria 1967-68; News Director/Operations Manager/talk show host CJOR 1968-75; MLA Richmond (1975-79-83 elections) and Member Provincial Cabinet, Minister of the Environment, Minister of Consumer & Corporate Affairs, Minister of Health, Minister of Social Services 1975-86; Chairman Workers' Compensation Board of B.C. 1987-89; President B.C. MRI 1992; political columnist Richmond Review/Capital News/Westside Weekly Richmond and Kelowna 1993-current; talk show host CKST Vancouver 1995-96; Councillor Peachland B.C. 1999-2002 and 2005-08; moved back to west coast 2008