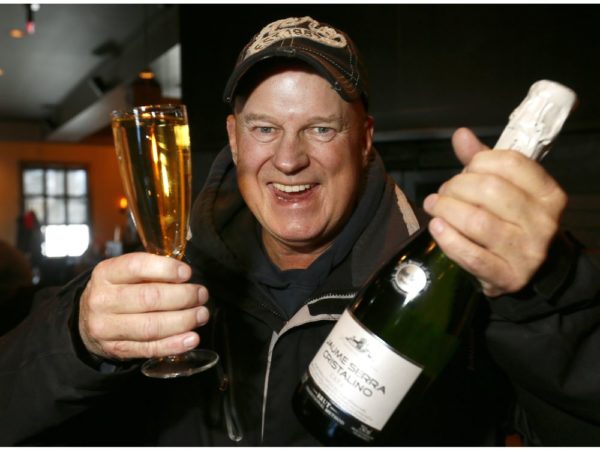 By Gerry Forbes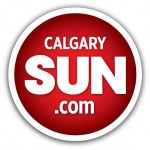 March 24, 2018
To quote a great radio pro and longtime friend, Scruff Connors, "That's it, that's all! Thanks for the use of the hall."
This is my last week on the radio at CJAY92, wrapping up Thursday morning as I take a step in a different direction and hang up the proverbial headphones.
My interest in radio began way back when in the days of turntables and cassette machines at age 12.
My father was a broadcaster and one of the best at radio station 630 CHED in Edmonton.
I was fortunate enough to get to work with him when I was a punk kid and loved everything I saw at the radio station. It was in my blood since birth.
I started sending tapes to my dad when I was 13 for an honest critique — and he was brutally honest when he said, "You've got a lot of work to do kid."
Fast forward to high school graduation, five years of practice, and I was off to CHNL Kamloops to get wet behind the ears and spin my first record on a radio station.
I didn't now much more than queuing up a record and hitting play but I learned from some of the best: my father and both brothers, who whipped me into shape.
Marty was at CKXL and brother Gordy was at Century 21 Studios with the legendary musician Tommy Banks. They would go over any tape I sent them and they sent me back an honest evaluation. D's soon turned to B's and I was off to CHAM in Hamilton where I spent a couple of years trying to perfect my craft.
The biggest radio stations in Canada were 1050 CHUM and 680 CFTR. I had grown up listening to them after my parents' divorce and a move to Toronto. It was my dream to reach the pinnacle, working at either station.
I was soon hired at CFTR as the weekend guy and all night DJ. It was surreal working with the guys I had so much admired but my sights were always on doing the morning show.
A couple of years, I got an interview at the legendary CHUM with program director J Robert Wood, the most respected man in the business. I started behind the scenes helping the on-air staff prep for shows then got my break on all-nights at CHUM.
I wasn't long before Roger Ashby, the morning man, heard me on his way in and said to Wood, "listen to the kid, he's working his tail off and sounds pretty good."
Shortly after that, I was doing middays. Then, I got a crack at the morning show and I never looked back.
I had a brief stint on my switch to FM with Gary Slaight at 99.9 CKFM in Toronto, with my buddy Mike Richards doing the morning show.
Gary went through morning men like Kleenex so we were out the door and I was on my way to Calgary at CHFM.
I spent a couple great years there and it was off to a great opportunity presented to me by Doug Rutherford, brother of legendary broadcaster Dave Rutherford.
I got to work with Dave and my buddy Billy Powers, who both taught me the skills I have today.
I always had a desire to try rock radio because I could push the envelope, so I was off to see Slaight again, the guy who fired me. He hired me at The Bear in Edmonton and I was off to the races learning the format and how to rip the envelope to pieces, let alone push it.
An offer came to come back to Calgary and some 25 years later and a hell of a lot of fun at CJAY92, I had achieved all my goals, garnering accolades and induction into the Broadcast Hall Of Fame.
My stay at CJAY has been enriched by working with the best, especially Stew Myers, who has also spent most of his career at CJAY.
Stew taught me how to manage my radio life on the airwaves and away from them. It's paid off in dividends in my personal and professional life and for that I can't thank him enough.
I have worked with great general managers, program directors and amazing co-hosts who made me sound better. I thank all of them as well.
But the crowning glory is the Gerry Forbes Secret Wish and CJAY92 Kids Fund. When I finally shut up and turn off the mic, I will continue on with Bell Media as an ambassador for the Secret Wish — working and raising funds for families and children with nowhere to turn as they go through difficult situations.
I thank my lovely wife Shelley Bo Belli for always being there whether the ratings were good or bad as she always has words of love and inspiration and all my great friends who have helped me along the way.
It's been a blast, Calgary, and I thank each and every one of you that made it so fulfilling.
Read Gerry Forbes in the Sun on Sunday and Thursday.