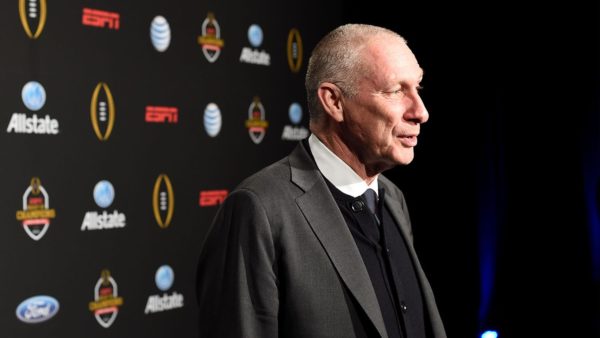 The former network chief goes public in an interview with The Hollywood Reporter about the real reason behind his abrupt departure from Disney after 27 years, a confession to Bob Iger and his hope to work in sports media again.
On Dec. 18, 2017, John Skipper suddenly resigned as president of ESPN and co-chairman of Disney Media Networks, citing his desire to seek treatment for what he called a "substance addiction." The announcement shocked employees at ESPN and its parent company, and was met with disbelief and confusion throughout the sports and media worlds.
Skipper, 62, the married father of two sons, was raised in North Carolina and had worked at Disney for 27 years. He became president of ESPN in January of 2012 and spearheaded the company's aggressive campaign to secure long-term rights deals for live sporting events from the NBA, college football and many other sports. But cord-cutting, rising programming costs and other challenges during Skipper's presidency resulted in several rounds of layoffs and skepticism from Wall Street about ESPN's future. Prior to his departure, Skipper had been orchestrating a multipronged strategy to combat the negativity and project an optimistic and ambitious trajectory for the company in the years ahead.
Over the course of several hours during the first two weeks of March, Skipper was interviewed for the first time since his departure by ESPN historian, journalist and Hollywood Reporter contributor James Andrew Miller.
READ THE WHOLE INTERVIEW  HERE  AT HollywoodReporter.com