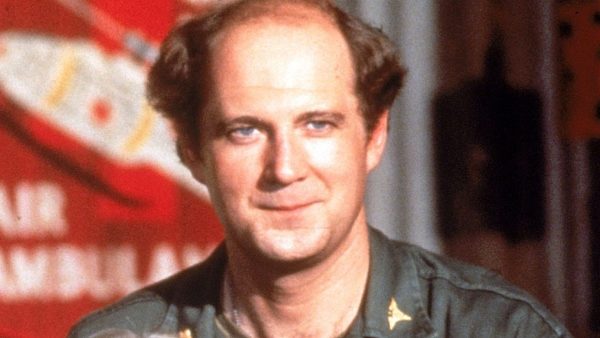 David Ogden Stiers, the actor who famously played Major Charles Emerson Winchester III on M*A*S*H,has died, The Hollywood Reporter confirmed Saturday. He was 75.
"My dear friend and client of 30 years is gone," representative Mitchell Stubbs of Mitchell K. Stubbs & Associates said in a statement. "David had wisdom and talent in so many different areas. I wish people could know the beautiful heart that he had. His friends and family knew, as he told us so."
Stiers died at his home in Newport, Oregon, and had been battling bladder cancer, The Oregonian reported on Saturday.
In his role as Major Winchester on CBS' smash-hit sitcom M*A*S*H, filling in for actor Larry Linville after he left the show, Stiers played a blue-blooded surgeon and straight man to the cast's practical jokers. In real life, however, Stiers gave back as good as he got to his castmembers.
"To repay Stiers for all his pranks on us, we had his dressing room painted orange and purple over Thanksgiving break. When we came back, we were waiting for him to rant. He said nothing. Finally, one of us asked, 'What's new?' " co-star Jamie Farr remembered in THR's oral history of M*A*S*H in February.
READ MORE  HERE  AT HollywoodReporter.com