ON THIS DAY in 1915

actress Ann Sheridan was born in Denton Texas. After 20 years of lighting up the big screen, the "oomph girl" began to accept offers from TV.  She starred in the western series "Pistols n' Petticoats" (above), and took a feature role in "Another World."  She died from throat & liver cancer Jan 21, 1967 at age 51.
On this day in 1933, jazz singer Nina Simone (below) was born Eunice Waymon in Tryon, North Carolina.   Known as "The High Priestess of Soul" because of her regal bearing & commanding on-stage presence, she recorded more than 40 live and studio albums, the majority of her work being released between 1958 (when she made her debut with Little Girl Blue) and 1974.  She died of natural causes Apr 21, 2003 at age 70.

On this day in 1938, the Grand Ole Opry's home radio station WSM Nashville debuted a new weekday morning show starring Roy Acuff and his Band.
On this day in 1943, "Free World Theatre" debuted on the Blue network (now ABC radio). The program was produced and directed by the legendary Arch Oboler.
On this day in 1945, "The Lion and the Mouse" was the first broadcast on "Brownstone Theatre", which premiered this day on the Mutual Broadcasting System.
On this day in 1947, the 1st broadcast of the 1st US TV soap opera "A Woman to Remember" was seen on the short-lived Dumont network.
On this day in 1954, 
  the No. 1 Billboard Pop Hit was "Secret Love" by Doris Day.
Pm this day in 1958, in New York City, a guitar-playing duo from Brazil Los Indios Tabajaras recorded "Maria Elena," which did well in its initial release in Mexico. It became a Top 10 hit in North America and the UK on its release as a single there, more than five years later.
On this day in 1963, the Rolling Stones played Adelaide, Australia. Five-thousand fans clashed with police.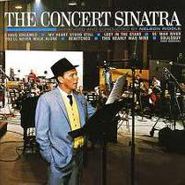 Also this day in 1963, Frank Sinatra recorded the "Soliloquy" from the musical "Carousel" for his "Concert Sinatra" LP on the Reprise label.
On this day in 1964, the Beatles returned to London following their first U-S visit, which included two appearances on "The Ed Sullivan Show."
Also this day in 1964, after being inspired by the Beatles' Ed Sullivan appearances, a not-yet 15 year-old pianist Billy Joel joined a "British Invasion" cover band from New York called The Echoes.
Still in 1964, the 200th episode of "Perry Mason" (starring New Westminster's Raymond Burr) aired on CBS TV.
Again in 1964, the Rolling Stones made it into the UK's Top Ten for the first time with their version of Buddy Holly's "Not Fade Away."
On this day in 1966, Bobby Hebb recorded his biggest hit (pop single #2) and signature song "Sunny."

On this day in 1967, Elvis Presley was in RCA Studio B in Nashville to record "Clambake," the title song from his 25th movie.
On this day in 1970, The Jackson 5 made their TV debut on "American Bandstand," performing their new hit "ABC" and "I Want You Back."
On this day in 1971, CBS-TV's Ed Sullivan Show featured songs by the Fifth Dimension, Connie Stevens, Tiny Tim and Miss Vicki, and comedy from Rodney Dangerfield, John Byner and Jim Henson's Muppets.
On this day in 1972, the group known as Climax was certified for a Gold Record for their one and only hit, "Precious and Few". The LA-based group was led by Sonny Geraci, formerly of the The Outsiders (of "Time Won't Let Me" fame).
On this day in 1975, the No. 1 Billboard Pop Hit was "Pick Up the Pieces" by The Average White Band.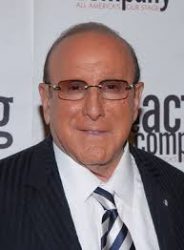 Also this day in 1975, record company executive Clive Davis became the first non-performing host of NBC-TV's "Midnight Special." Featured acts were Barry Manilow and Melissa Manchester, both from Davis's Arista label..
Still on this date in 1975, "NBC Nightly News" ran a story on kung-fu dancing, a shortlived fad inspired by Carl Douglas's number-one record "Kung Fu Fighting."
Again this day in 1975, John Lennon released the album "Rock 'n' Roll," featuring his versions of hits of the late 50's and early 60's.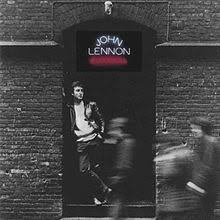 It took more than a year to record under the supervision of Phil Spector, and was John's last release before taking a five-year break from the music business.
On this day in 1977, Neil Diamond's first TV special aired on NBC. It had been taped at his concert at the Greek Theatre in Hollywood.
Also this day in 1977, Fleetwood Mac released their album 'Rumours'. The LP went on to sell more than 15 million copies world-wide and spent 31 weeks at No.1 on the Billboard chart.
On this day in 1978, Johnny Mathis & Deniece Williams released their future Hot 100 chart topper "Too Much, Too Little, Too Late." It was Mathis' first #1 single since "Chances Are" 21 years earlier.

On this day in 1980, actor Chester H Lauck, who for 23 years played Lum Edwards in the radio favorite Lum & Abner, died just 12 days after his 78th birthday. He is pictured in character, left.
Also in 1980, Janet Vogel, a member of the 1950's vocal group the Skyliners, committed suicide via carbon monoxide in the garage of her home in Pittsburgh. She was 37. "Since I Don't Have You," in 1959, was the Skyliners' biggest hit.
On this day in 1981, Charles Rocket clearly said the 'F' Word on the Saturday Night Live comedy show.  Prince was SNL's musical guest for the first time, and performed "Party Up."
Also this day in 1981,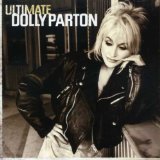 Dolly Parton reached the top spot on the pop music charts with "9 to 5", from the movie of the same name, in which Dolly starred with Lily Tomlin and Jane Fonda. The hit song stayed at #1 for a week, gave way to Eddie Rabbitt's "I Love a Rainy Night" and bounced back two weeks later for another week at number one.
Again, this day in 1981 Reo Speedwagon's "Hi Infidelity" was the #1 U.S. album, where it spent a total of 15 weeks.
On this day in 1982, rock 'n' roll disc jockey Murray (the K) Kaufman, the self-proclaimed "fifth Beatle," succumbed to cancer in Los Angeles at age 60. He had been one of the most popular and influential deejays in New York City from 1958 to '65 on W-I-N-S.
On this day in 1983, the 200th episode of "The Jeffersons" aired.
On this day in 1985, actor/producer Louis Hayward died of lung cancer at age 75.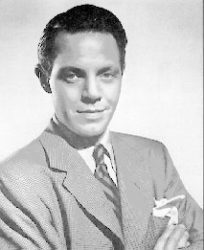 A shrewd businessman, the star of many Hollywood swashbucklers had produced three TV series, vehicles he himself starred in: "Lone Wolf," "The Pursuers" & "The Survivors."
Also on this day in 1985, Whitney Houston's self-titled first album was released.
On this day in 1986, Montreal-born folk singer and poet Leonard Cohen appeared in the "French Twist" episode of the NBC-TV police series "Miami Vice."
Also this day in 1986, Pat Boone played himself on the "Beach Blanket Bounty" episode of NBC-TV's action/adventure series "The Fall Guy." Also guesting was the doo-wop group "Sha Na Na."
On this day in 1987, teenage favorites from the 1960's Bobby Rydell and Fabian appeared on the NBC-TV sitcom "The Facts Of Life," playing themselves in town for a concert.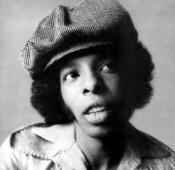 Also on this day in 1987, Sly Stone was jailed on drug charges. Not for the first time.
On this day in 1988, leading US televangelist Jimmy Swaggert resigned from his ministry after it was revealed he had patronized a prostitute at a motel in New Orleans.
On this day in 1990, the 32nd Grammy Awards saw top honors go to "The Wind Beneath My Wings," and the band Nick of Time.
On this day in 1992, singer Jane Pickens Langley Hoving died of heart failure at age 74.  She was the lead vocalist of the 1930s music trio the Pickens Sisters, who starred on radio for five years before breaking up.  Later Jane sang on her own shows on NBC radio and ABC Televsision.
 On this day in 1995, Bruce Springsteen played with former members of his E-Street band for the first time in seven years. The brief reunion took place at a New York club, and was arranged to record a video for Springsteen's single "Murder, Incorporated."
Also on this date in 1995, Kenny Rogers proved the ultimate substitute at the Imperial Palace hotel and casino in Las Vegas. He filled in for impersonator Mark Hinds on "The Gambler" and "Ruby," then teamed with Dolly Parton impersonator Sandy Anderson on "Islands in the Stream." The audience wasn't told that the real Rogers was appearing.
On this day in 1996, award-winning composer and radio & TV conductor Morton Gould died in Orlando, Florida at age 82. He's perhaps best known for his albums of light classical and easy listening music recorded in the 1950's and '60s.

On this day in 2000, David Letterman returned to his CBS Late Show some five weeks after having emergency quintuple heart bypass surgery. Appearing on stage were all the doctors and nurses who had participated in Dave's operation and recovery.
On this day in 2001, British crooner Ronnie Hilton died at age 75. His 1950's hits included "No Other Love" and "A Windmill in Old Amsterdam."
Also in 2001, while recovering from his bout with pneumonia Johnny Cash was released from a Nashville hospital in time to attend the Grammy Awards and receive his trophy for Best Male Country Vocal Performance. Other major award winners were U2, Steely Dan, Macy Gray andSting.

On this day in 2002, British actor John Thaw, who played Inspector Morse in all those mysteries on PBS and the Knowledge Network, lost his battle with cancer of the esophagus at age 60.
Also this day in 2002, in an interview with the BBC, Elton John lamented the thrust for instant success among undistinguished and indistinguishable modern pre-fabricated pop bands. "It is like packets of cereal. There are too many of them, and too many of them are just average and mediocre," he said. "It damages real talent getting airplay. It is just fodder."
On this day in 2003, folksinger/songwriter Tom Glazer, best remembered for his 1961 classic children's recording 'On Top of Spaghetti,' died at his home at age 88.
Also this day in 2003, 
 it was announced on NBC's "Today" show that Jane Pauley would be leaving NBC the upcoming June. Pauley had been with the network for 27 years.
On this day in 2004, Bart Howard, a songwriter and pianist best known for his composition "Fly Me to the Moon," died in Carmel, New York at age 88 of complications from a stroke.
Also this day in 2004, Simon Cowell was set to appear in a new episode of The Simpsons. The American Idol TV judge would be the voice of a nursery boss who got punched by Homer Simpson.
On this day in 2007, the Dreamworks film studio took out a full-page ad in Variety and The Hollywood Reporter apologizing for (but not exactly admitting to) similarities between their movie, Dreamgirls, and the book of the same name by former Supreme Mary Wilson.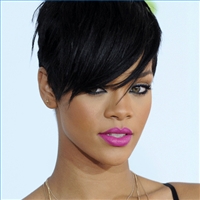 On this day in 2009, Rihanna issued a statement thanking fans for their support after an alleged assault by her R&B singer boyfriend Chris Brown.
Also this day in 2009, The Fray started a two-week run at No.1 on the Billboard album charts with their self-titled second album.
On this day in 2012, former CBC president and CRTC chairman Pierre Juneau, the main force behind Canadian content requirements on radio and TV, and the man for whom the Juno Awards were named, died at age 89.
Also in 2012, at the White House, President Barack Obama joined Mick Jagger and B.B. King for a performance of "Sweet Home Chicago" during a Black History Month blues concert.

On this day in 2013, TV producer Milt Hoffman, whose career spanned seven decades, died at age 90.  His extensive production credits included The Ernie Kovaks Show, The Tennessee Ernie Ford Show, Steve Allen's Playhouse, Carter Country, What's Happening!!, The Alan Thicke Show, Solid Gold, and the Arsenio Hall Show.
Also in 2013, gospel singer/Rock and Roll Hall of Famer Cleotha "Cleedi" Staples of the Staples Singers, a victim of Alzheimer's disease, died at age 78.
On this day in 2015, jazz  great Clark Terry, one of the most popular and influential trumpeters of his generation and an enthusiastic advocate of jazz education, died at age 94.  He was one of the few musicians to have played in both the orchestras of Duke Ellington and Count Basie. He also played in NBC-TV's Tonight Show band for the first 12 years of Johnny Carson's tenure.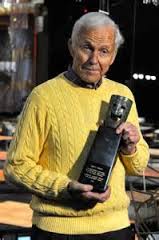 Also in 2015, actor Paul Napier, best remembered in TV commercials as the original 'Mr. Goodwrench' for General Motors, died at age 84.
On this day in 2018, longtime CBC host Arthur Black lost his battle with cancer at age 74.
Today's Birthdays:
Actor Gary Lockwood (Follow the Sun, The Lieutenant) is 81.
Record company executive David Geffen is 75.
Actress Tyne Daly (Cagney & Lacey, Judging Amy) is 72.
Actress Jill Eikenberry (LA Law) is 71.
Keyboardist Jerry Harrison of Talking Heads is 69.
Actor Larry Drake (LA Law) is 68.
Winnipeg-born actress Mimi Kuzyk (Blue Murder, Sophie, Hill Street Blues) is 66.
Actor William Petersen (C.S.I.) is 65.
Actress Christine Ebersole (Retired at 35, Rachel Gunn RN, Valerie) is 65.
Actor Kelsey Grammer (Boss, Frasier, Cheers) is 63.
Saskatoon-born actor Kim Coates (Sons of Anarchy) is 60. 
Singer Mary Chapin Carpenter is 60.
Actor Jack Coleman (Heroes, Dynasty) is 60.
Actor Christopher Atkins (Dallas, Rock 'n' Roll Summer Action) is 57.
Singer Ranking Roger of General Public and of English Beat is 57.
Actor William Baldwin (Dirty Sexy Money, Waterfront) is 55.
New Westminster-born actor Patrick Gallagher (Glee, DaVinci's Inquest) is 50.
Actress Aujanue Ellis (The Mentalist, Book of Negroes, E-Ring, High Incident) is 49.
Country singer Eric Heatherly is 48.
Bassist Eric Wilson of Sublime is 48.
Bassist Tad Kinchla of Blues Traveler is 45.
Toronto-born actor Merwin Mondesir (The Ripping Friends,The Line, Noah's Arc) is 42.
Actor Kumail Nanjiani (Portlandia, Silicon Valley, Franklin & Bash) is 40.
Actress Nicole Parker (MADtv) is 40.
Actress Jennifer Love Hewitt (Criminal Minds, The Client List, Ghost Whisperer) is 39.
Comic actor Jordan Peele (MADtv, Key and Peele) is 39.
Actor Tituss Burgess (Unbreakable Kimmy Schmidt) is 39.
Actor Brendan Sexton III (The Killing) is 38.
Opera singer Charlotte Church is 32.
Halifax-born actress Ellen Page (ReGenesis, Pit Pony, Trailer Park Boys) is 31.
Actress Tuppence Middleton (War & Peace, Sense8) is 31.
Actress Ashley Greene (Desire, Pan Am) is 31.
Actor/dancer Corbin Bleu (Flight 29 Down) is 29.
Actress Scout Taylor-Compton (The Governor's Wife, Love's Unfolding Dream) is 29.
Actress Kristen Herrera (General Hospital, Zoey 101) is 29.
Actor Themo Melikidze (24: Legacy) is 26.
Singer/actress Hayley Orrantia (The Goldbergs, The X Factor) is 24.
Actress Sophie Turner (Game of Thrones) is 22.
Actress Isabella Acres (Better Off Ted, Phineas & Ferb, Sophia the First) is 17.
Chart Toppers – Feb. 21
1946
Let It Snow – Vaughn Monroe
Symphony – The Freddy Martin Orchestra (vocal: Clyde Rogers)
I Can't Begin to Tell You – Bing Crosby with the Carmen Cavallaro Orchestra
Guitar Polka – Al Dexter
1955
Sincerely – McGuire Sisters
Melody of Love – Billy Vaughn
The Crazy Otto (Medley) – Johnny Maddox
Let Me Go, Lover! – Hank Snow
1964
I Want to Hold Your Hand – The Beatles
You Don't Own Me – Leslie Gore
She Loves You – The Beatles
B.J. the D.J. – Stonewall Jackson
1973
Crocodile Rock – Elton John
Oh, Babe, What Would You Say? – Hurricane Smith
Dueling Banjos – Eric Weissberg & Steve Mandell
I Wonder if They Ever Think of Me – Merle Haggard
1982
Centerfold – The J. Geils Band
Open Arms – Journey
Shake It Up – The Cars
Only One You – T.G. Sheppard
1991
All the Man that I Need – Whitney Houston
One More Try – Timmy -T-
Someday – Mariah Carey
Brother Jukebox – Mark Chesnutt
2000
Show Me the Meaning of Being Lonely – Backstreet Boys
Thank God I Found You – Mariah Carey featuring Joe & 98 Degrees
Bye Bye Bye – 'N Sync
Cowboy Take Me Away – Dixie Chicks
2009
Just Dance – Lady Gaga featuring Colby O'Donis
Love Story – Taylor Swift
Circus – Britney Spears
Feel That Fire – Dierks Bentley