You hear them on the radio and you see them on television, or you may just see them hosting some of the cities biggest civic events in our town.
By Marty Forbes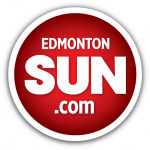 February 19, 2018
You hear them on the radio and you see them on television, or you may just see them hosting some of the cities biggest civic events in our town.
Many of our city's finest media talent are homegrown and attended NAIT's Radio and Television course as a prerequisite to them getting a foothold in the
business.
People like Daryl McIntyre, Chris Scheetz, Josh Classen, Su-Ling Goh, Meg Morrison, Bryan Mudryk and Natasha Staniszewski from TSN, Jason Gregor, and Cam Moon (play-by-play for the Red Deer Rebels) are all grads of the course.
And now the RTA program is about to celebrate its 50th anniversary by throwing a 50-year reunion for all alumni. The reunion will take place on May
12 here in town.
From 1968 to 2018, NAIT's RTA program trained over 2,000 alumni and NAIT is asking any grads to touch base with NAIT's Alumni
office to make sure they get added to the E-vite list and to stay up-to-date with the event. A Facebook reunion page has also been set up.
One former grad, CTV's Stacey Brotzel just wrapped up yet another Castle Downs playground rebuild project with a group of 26 other Edmonton and St Albert volunteers who went over to Cambodia for the build.
Stacey adds, "One of the most touching things were the kids. They all showed up to school one day with buckets and pots and pans and bowls so they can all haul sand for us. We were building the playground in a very rural area in central Cambodia, Kratie province, where they take old equipment,refurbish it, ship it off to another part of the world, and the crew then heads
over to the country to donate and rebuild the playground."
Rob Christie has just wrapped up a stellar career as morning man at 96.3 Capital FM though retirement is likely not the destination for him. Rob's heavily involved in the Edmonton community and has lots of gas left in the tank. Several of us long time media pals showed up to send him off with a little r-e-s-p-e-c-t last week – as well as to welcome Sean Burke, who shifts one control room east, with his move into Rob's chair.
Greg Shannon moves into Sean's position joining Stella Stevens at CFCW. Best wishes to one and all.
A management shuffle took place recently at Newcap too, and Jeff Murray transfers in from their Red Deer properties to replace outgoing
Program Director John Roberts. Sincere best wishes to John and Christal on their next journey.
While the boss is away the kids play – as we saw visiting the Newcap building last week. CFCW's very likeable big cheese-ette Jackie Rae Greening is away for six weeks helping cover curling at the Olympics, first, and then the Paralympics after that.
Jackie is highly regarded in the curling world – as well as the radio world – and I can't imagine what an amazing experience that will be. I hope to chat with her when she gets back.
Global Television's weather man Kevin O'Connell won the tease of the year award for his social media mention last week that made it look like he was leaving the station. In reality, (from Kevin's Facebook page), "Thanks everyone! Not leaving Global but guest conducting with the ESO for a couple of songs for a couple of nights! The music of U2!! Very exciting stuff!"
Best wishes also to the CBC's Portia Clark who heads east soon as the new co-host of CBC Radio's Information Morning for mainland Nova Scotia. Portia began her career at CBC Halifax, before moving to CBC Edmonton.
Finally, I'm now involved year-round with the new John Cameron Changing Lives Foundation and was honoured to be invited to be on the Board of Directors for the Foundation. As part of the mandate we will be directing proceeds from Crescendo (Year II – May 4 – Winspear Centre) and the Edmonton Singing Christmas Tree to select charities in town.
There's not enough time and space here to describe the incredible work done within this group but suffice to say it "is" Edmonton in all that we do. Like the Facebook page to keep in touch.
Story HERE