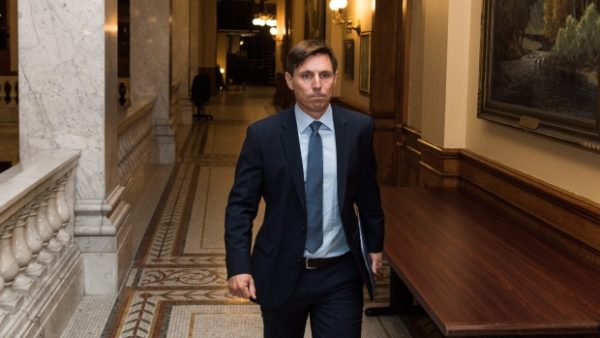 One of Brown's accusers now says she wasn't underage at time of alleged sexual misconduct
By Amara McLaughlin,
Feb 14, 2018
Patrick Brown is blasting CTV News saying, "You lied. You defamed me," in a Facebook post on Wednesday after the broadcaster reported one of the women who accused him of sexual misconduct wasn't under the legal drinking age at the time or in high school at the time of the alleged incident.
Brown stepped down as leader of Ontario's Progressive Conservatives on Jan. 25, a day after he was accused of sexual misconduct by two women with the allegations dating back to when he was a federal MP. CTV News first reported the accusations in a report that did not name the two women who alleged the incidents occurred in his home in Barrie, Ont.
Since then, Brown has vowed to disprove the allegations.
CTV News published a story late Tuesday that changed the timeline of the alleged events. One of his accusers now says she was of legal drinking age and not in high school when Brown allegedly asked her to perform oral sex.
"CTV News fabricated a malicious and false report about me from two anonymous accusers," Brown wrote. "The significance of this changed story is monumental."
Read Much More HERE