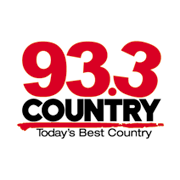 As the battle over pipelines between Alberta and B.C., heats up, Country 93.3 (CJOK) in Fort McMurray, played nothing but music from Alberta artists between 7 a.m. Wednesday to 7 a.m. Thursday to stand up for Alberta's oil & gas industry in light of Premier Rachel Notley's B.C., wine ban announced the previous afternoon.
Fort McMurrayites were quick to request their favourite Alberta artists to Morning Host Brad Karp & Afternoon Host Mike Jones. The day also included a revolving door of local politicians and high-ranking community members offering their support of the move including Mayor Don Scott, MLA Tany Yao, several councillors and the president of the local Chamber of Commerce.
Even Premier Notley to call into The Big Breakfast with Brad Karp and offer her support of the decision and talk about what's next in the budding trade war.
AUDIO: http://www.country933.com/2018/02/07/notley-time-for-trudeau-to-intervene-on-pipeline-battle/
The story was picked up by CityNews across Canada and even made CBC's The National – http://www.cbc.ca/news/thenational/impact-of-alberta-and-b-c-s-trade-war-1.4525745