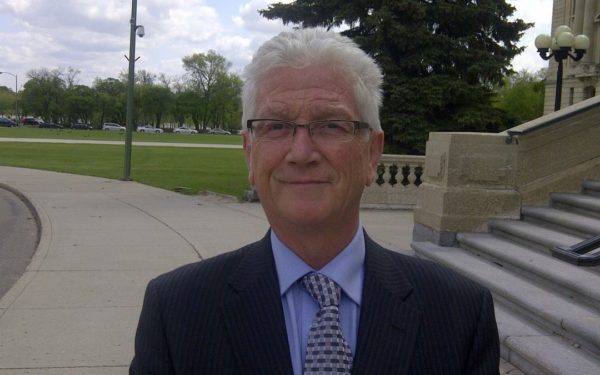 February 6, 2018
It is a sad day for Missinipi Broadcasting Corporation.
Long-time Saskatchewan journalist and MBC legislative correspondent Manfred Joehnck has passed away suddenly in the Battlefords.
He was in the community for coverage of the ongoing Gerald Stanley murder trial.
Joehnck was a familiar name and face for television viewers across the province as the main news anchor for CTV Regina from 2001 to 2011.
Prior to that, he was the news director at CKRM Radio in Regina for 14 years.
Joehnck also did some work with MBC in the 1980's, training young journalists on how to use equipment, resources and interviews and how to tell a story.
Since 2012, MBC listeners have been treated to hundreds of Indigenous news stories told in Joehnck's trademark style.
Joehnck was 64.
(PHOTO: Manfred Joehnck outside the Saskatchewan Legislature in 2012. Photo by Dallas Hicks.)