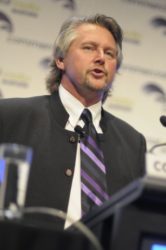 J.J. Jim Johnston
JJ-364
January 27, 2018
Welcome to JJ-365 Salutes number four. Over 2018, we pay tribute daily to one of "The Good Ones" and not in any particular order. Just 365 Good ones. Today we are shining the light on Bob Saint.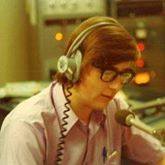 I first met Bob when going to St Lawrence College in Kingston in 1974. CKLC was the main station I listened to, and it was remarkable. Awesome tunes and cool jocks, this was a small market station that sounded bigtime. Bob was one of the greatest jocks I ever heard. I remember driving into Kingston and hearing Bob on his drive show for the first time. It was an intro over "Who's Been Sleeping in my Bed" by 100% (Aged in Soul). He had this big booming voice and just nailed the intro. It was so exciting, so well produced, so tight and at that point I knew I had to get to know this guy.
After accidentally running into evening jock Sean Ryan on location at a remote broadcast, he invited me into the station and that's where he introduced me to Bob Saint and Steve Young (thanks Sean). And the three of us were thick from that day on. I was a snotty nosed kid, 110 pounds (most of that was hair) who didn't want to do anything but get into radio. They took me under their wing and looked out for me ever on. I was a gopher at first mostly running for coffee and the Hoagie House which was a daily and delicious food tradition. They trained me up on the equipment, and allowed me to do an exhaustive number of faux shows to get some experience and develop some chops. They were very patient listening to my stuff which was brutal. I am sure they thought at first that I might not make it, but stayed helping me and started to see some promise.
Bob pulled some strings to get me on a part time payroll at the automated sister FM station, and then helped get me into CJET Radio in Smiths Falls (he selflessly denies this, but I know the truth). This was my original hometown and Bob's and Steve's alma mater station. They were also there for me when after three months I got blown out for being chronically last minute and late (I was 19 doh!), and of yeah, saying the F*** word on air by mistake (another story). How is it that someone can get another job after being fired for being a bonehead at one of the worst stations there was at the time? Well somehow, I ended getting a gig at CKOB in Renfrew, to do mornings (because no one else would). It was slim pickings! We didn't even have cart machines there, doing production with a microphone and a basic Sony tape recorder. Records would melt while being spun because of no air conditioning.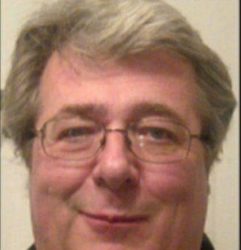 Bob is also a technical genius. He could/can do engineering work and continues to this day as a computer wizard. I remember in Renfrew when we obtained a new board, Bob came down from his gig at the legendary CFRA in his Celica with the 10-foot antenna on the back, and for no charge wired the board for us. Everybody at the station loved it, and the crazy mercurial owner of the station at the time actually started liking me and he didn't seem to like too many people. A few years after I left, the station burned down (no one got hurt) and often I have needled Bob that perhaps it might have been the wiring haha? He humourously has maintained all this time that it was my fault somehow.
Skip forward a few years to CFTR with voila, Bob and myself working together again. What a treat! The two of us on the air back to back. Being a little mischievous, while waiting for my shifts, I used to bug him like crazy. A little too much. My antics distracted him one time to the point where he actually introduced Ian Hunters song "Two Ships in the Night" as "Two Shits in the Night". It was one of the funniest things I've ever heard on radio, but it was dangerous because BOB wanted to KILL me, and he is one of the tallest hulking men I have every met. Thank God that never happened! I left for CITI-FM Winnipeg to work with Steve Young and the great gang there, and Bob became the Music Director and then Program Director of the gargantuan CFTR. Oh, how we loved the Top 40 battles in Toronto with us head to head with the legendary CHUM FM.
Move ahead a number of years to Standard Radio where we got to work together again. Bob was the I.T. dude for the legendary Gary Slaight and I was the GM/PD at MIX 99.9. Lots of fun over those years!
Bob has given more to the industry in so many ways over the years including his gig at CORUS in Hamilton several years back where he was an on-air dude the Music Director.
Bob and Steve Young were inseparable, and I was The
Beaver-?. Bob and I, like a great deal of people were and still are, devastated at Steve's passing. Those two were so close that Bob has continued to keep Steve's memorial website running and has been very instrumental with our "Friends of Steve Young" team in continuing the prestigious Steve Young award. This CMW initiative (Thanks Neill Dixon, Greg Simpson, and Jimmy Waters for the continued sponsorship) is handed out every year to the best young Broadcaster under the age of 30. This is a perfect way to remember Steve who like Bob, loved bringing along young people in the broadcasting business. We will be looking for nominees for the 2018 soon so stay posted.
Back to the beginning, I was astounded by Bob and Steve's kindness in helping, without reservation, this little, rough around the edges mouthpiece from Picton Ontario. I once asked them why they were doing this for me, and Bob said, "because I believe in you little fella" which I will never forget. I asked them what I could do to repay them, and they simply said, "do what we do, just be helpful and coach people to reach their potential". That has been and continues to be my career mantra.
I can't think of a better friend and colleague than Bob Saint.
Congrats Bob Saint, the legend, on being one of "The Good Ones". Feel free to like and share Bob's story and hire him too-?. Who is the subject of tomorrow's JJ-365 Salutes? Stay tuned!
Jim JJ Johnston is the CEO, President and Chief Talent Coach for JJIMS INC.
J.J.'s bio, courtesy of VancouverBroadcasters.com
J.J. Johnston – Board operator CKLC Kingston ON 1974-75; midday host CJET Smiths Falls ON 1975; morning hostCKOB Renfrew ON 1975-76; nights CFCH North Bay ON 1976-77; evenings CFGO Ottawa and part time CKLW Windsor ON 1977-79; swing CFTR  Toronto 1979-81; p.m. drive/mornings/ssistant PD CITI-FM Winnipeg/Jet's hockey broadcaster at CKY Winnipeg 1981-86; PD CHAM Hamilton ON 1986-88; national PD Moffat Communications/PDCFOX-FM/CKLG Vancouver 1988-93; national rock PD WIC Communications/CFMI-FM Vancouver 1993-94; VP programming Standard Radio/CKFM-FM Toronto 1994-2000; GM Corus Radio cluster Toronto 2000-05; GM Corus Radio (CFMI-FM/CFOX-FM/CHMJ/CKNW) Vancouver 2005-10; regional GM then contract consultant Corus Radio East – Barrie/Collingwood/Peterborough/Kingston/Cornwall ON 2013-current; President/CEO, JJ international Media and Management Solutions Ontario 2013-current; Interim GM CJPE-FM Prince Edward County ON 2013-current.  LinkedIn profile