Town where he grew up to honour legendary Canucks broadcaster
,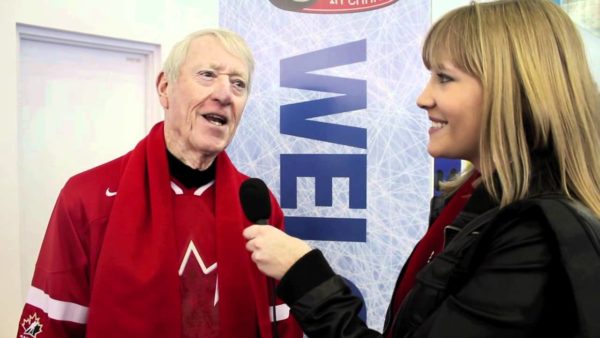 ..
.
On Jan. 27, the Ridge Meadows Minor Hockey Association will celebrate its 50th anniversary. As part of the event, the section of 105th Avenue that leads to Planet Ice and the Albion Fairgrounds will be rechristened Jim Robson Way.
Fittingly, it will be the Canucks' current play-by-play announcer, John Shorthouse, who acts as MC for the event.
"Jim Robson is a dear friend and a mentor," said Shorthouse. "I'm very proud to be part of this celebration of his legacy to broadcasting and his deep roots in Maple Ridge."
Robson, now 83, is not a native British Columbian. The broadcaster was born in Prince Albert, Sask., but he spent much of his childhood in Maple Ridge, graduating from Maple Ridge Secondary School. And as the minor hockey association's vice-president ,Derek Gullmes, explained, Robson's connection to the city didn't end there.
"Our first arena was built as a centennial project in 1967 and since then thousands of young people have had the opportunity to follow their hockey dreams," said Gullmes. "A few years later Mr. Robson became the voice of the brand new Vancouver Canucks NHL franchise and one of his trademarks was acknowledging the home community of the pro players.
"All of us remember hearing him talk about Cam Neely being from Maple Ridge. A generation of kids listened to his radio and TV broadcasts and dared to dream they could make it to 'the show.' "
READ THE REST OF THE  STORY HERE  AT THE VANCOUVER SUN WEBSITE