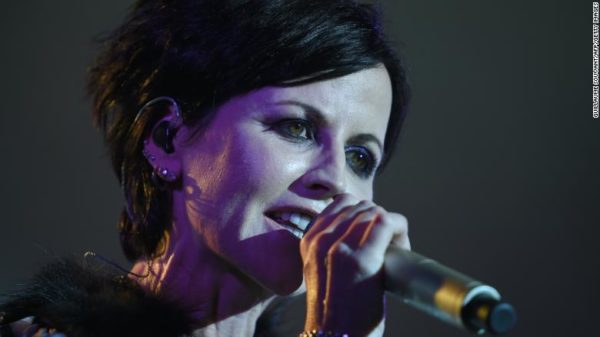 (CNN)Dolores O'Riordan, the lead singer of the Irish band The Cranberries, died in London on Monday, according to a statement from her publicist.
O'Riordan, who was 46, died "suddenly" according to the statement, but no details were given on the cause of her death.
The singer was in London for a short recording session, the statement added.
The Cranberries rose to global fame in the mid-1990s with a string of hits, including "Linger," "Zombie" and "Dreams." The group, from Limerick, has sold more than 40 million albums worldwide.
In 2007, O'Riordan launched a solo project with her album "Are you Listening?" before reuniting with the group in 2009. She also teamed up with The Smiths' bassist Andy Rourke and DJ Ole Koretsky to provide the vocals for the group D.A.R.K.
Read More HERE