.
.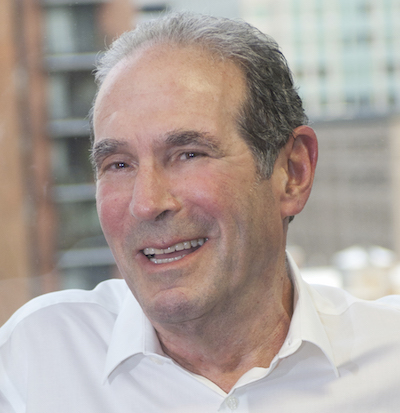 .
After hosting a daily talk show at Cumulus News/Talk 810 KGO San Francisco since 1975, Ronn Owens announced on Friday that he will move to a commentator role effective immediately.
Owens will host a daily commentary segment airing from 12:50 to 1:00pm starting on Tuesday, January 16 that the San Francisco Chronicle quotes Owens as stating, "My goal is to be a 2018 version of Paul Harvey and Andy Rooney." The move comes as Owens previous contract with Cumulus Media expired at the end of 2017 and the new deal allows the company to save money. Cumulus previously attempted to move Owens over to afternoons at sister Conservative Talk 560 KSFO in April 2016, but either listener demand or a loophole in Owens' contract depending on which story you believe kept him at KGO but losing the 9am hour of his program. Owens was the only daily KGO host that was retained following Cumulus' ill-fated move of KGO to mostly News in 2011.
Owens is not the only KGO host who will be losing his daily slot. 2-4pm host Brian Copeland wrote on Facebook that his show will no longer be part of the daily lineup but that management would like him to remain with the station in some fashion.
While not officially announced, Rich Lieberman shared an internal Cumulus memo announcing the new weekday lineup. Current 12-2pm host Ethan Bearman will move to 10am-1250pm. KGO will add a simulcast of Dr. Drew Midday Live hosted by Dr. Drew Pinsky and Mike Catherwood from sister 790 KABC Los Angeles from 1-3pm. Afternoon host Chip Franklin will see his show expanded one hour to run from 3-7pm. Armstrong & Getty's syndicated show will remain in mornings from 5-10am.
READ MUCH MORE RADIO INDUSTRY NEWS  HERE  AT RadioInsight.com