Member on classic albums succumbs to pneumonia while hospitalized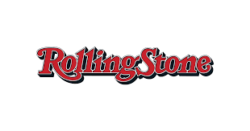 "Fast" Eddie Clarke, the Motorhead guitarist who appeared on many of the band's classic albums, died at age 67. .
"Fast" Eddie Clarke, the Motörhead guitarist featured on many of the band's classic albums and a founding member of Fastway, died Wednesday. He was 67.
The group confirmed Clarke's death on Facebook, noting that he was in the hospital for pneumonia.
"We are devastated to pass on the news we only just heard ourselves earlier tonight. Edward Allan Clarke – or as we all know and love him Fast Eddie Clarke – passed away peacefully yesterday," the group wrote. "Fast Eddie…keep roaring, rockin' and rollin' up there as goddamit man, your Motörfamily would expect nothing less!!!"
With Motörhead, Clarke played with loose, rock & roll abandon, as his guitar roared around frontman Lemmy Kilmister's lead bass; his guitar solos were like Chuck Berry at 78 R.P.M. He took that style in a more metallic direction with Fastway, a more commercial hard-rock band he formed with former UFO bassist Pete Way. Where Motörhead's grit achieved more success in the UK, Fastway's slicker image, built on Clarke's rock & roll riffs, resonated with American headbangers in the mid Eighties.
READ THE REST OF THIS STORY  HERE  AT THE ROLLING STONE MAGAZINE WEBSITE