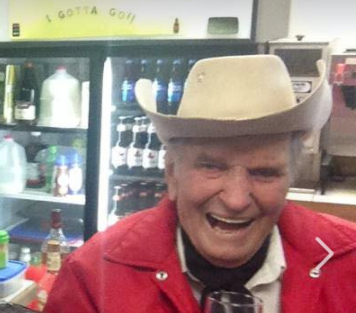 Written by Barrie Vice
January 6, 2018
The word "legendary" is sometimes thrown around too freely.  In the case of Vern Traill, the word is barely adequate.
Vern passed away January 3rd in Moose Jaw.  He recently turned 92.  He was pre-deceased by his wife of 68 years, Lois, in the spring of 2017.
To sum up the life of "The Cowboy" in a few words is an almost impossible task.  His broadcasting career began and ended in Moose Jaw with stops in between in Vancouver and Edmonton where he led some of the country's most successful radio stations.
In a time of larger than life broadcasters, Traill was among the most flamboyant and well respected leaders in the country.  His impact is still felt at radio stations coast to coast through the people he mentored and worked with over a career that spanned four decades.  To those who knew him best he was a respected and trusted friend who made the people he worked with his top priority.
Beyond his success in the industry Vern Traill leaves a legacy of  stories that would be hard to imagine even in a Hollywood movie.  Those stories include filling the swimming pool at Moose Jaws Heritage Inn with fresh water and trout for a charity fishing derby, and soaking the same hotel's banquet room with hidden high pressure water sprinklers during a formal dinner.  As hard as it is to believe there are many more, even more outrageous stories that will be shared in the days ahead.
In the world of radio, you ain't nobody unless you can start a story with, "Remember the time the Cowboy….."
We will remember.  Rest in Peace Vern.  Happy trails.
Courtesy of Discover MooseJaw