ON THIS DAY in 1905
prolific American songwriter Jule Styne was born in England.  His 1500 published songs, many co-written with Sammy Cahn, include "It's Been a Long, Long Time," "Five Minutes More", "Diamonds Are a Girl's Best Friend," "Just In Time," "The Party's Over," "People," and the Oscar-winning "Three Coins in the Fountain." He died Sept. 20 1994 at age 88.
On this day in 1908,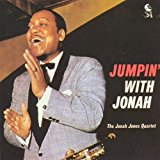 jazz trumpeter Jonah Jones  was born Robert Elliott Jones in Louisville KY.  He played in the big bands of Jimmie Lunceford, Benny Carter, Fletcher Henderson, and for more than a decade, Cab Calloway, before forming his own jazz quartet.  Trivia has it that he threw the spitball that got Dizzy Gillespie fired from the Calloway band.  He died Apr 30, 2000 at age 91.
On this day in 1910, actor Dick Kollmar was born in Rigewood NJ.  He starred as Boston Blackie in the long-running radio show, and co-hosted a WOR New York chat show with his wife, gossip columnist Dorothy Kilgallen.  On TV he hosted the series Broadway Spotlight & Guess What.   He died Jan. 7 1971 from an overdose of pills, an apparent suicide at age 60.
On this day in 1914, Roy Rogers' sidekick Pat Brady was born in Toledo Ohio.  He appeared in more than 100 episodes of TV's Roy Rogers Show, after hooking up with Roy in films & on radio.   He also sang with the western group Sons of the Pioneers.  He died in a motor vehicle accident Feb. 27 1972 at age 57.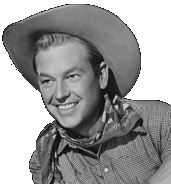 On this day in 1920, cowboy actor & narrator Rex Allen was born on a ranch in Arizona. Although he sang on radio's WLS National Barn Dance, published over 300 songs, and starred in 19 Republic western movies, he is best remembered today for his distinctive narration of dozens of Disney films & TV shows.  He died Dec 17, 1999 just days short of his 79th birthday, after being accidently run over in his own driveway.
On this day in 1923, the first transatlantic radio broadcast of a voice occurred between Pittsburgh and Manchester, England.
On the same day in 1923, the BBC began using the distinctive Big Ben chime ID.
On this day in 1926, radio station KOMO signed on the air in Seattle at AM 980.  Today the longtime Fisher Broadcasting outlet (now Sinclair) has an all-news format at AM 1000 and 97.7FM.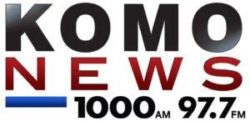 On this day in 1929, for the first time Auld Lang Syne was played by Guy Lombardo and his Royal Canadians to bring in 1930, during the band's annual New Year's Eve Party at  New York's Hotel Roosevelt Grill. The event was heard on the CBS radio network, and became the longest running annual special program in broadcast history. The Lombardo Orchestra has performed for more than 1.5 billion TV viewers since they first telecast their New Year's Eve Party in 1954. London, Ont.-born Guy Lombardo died in 1977.
On this day in 1940, ASCAP prevented the radio industry from playing any ASCAP-licensed music. The ban lasted for ten months. It was in reaction to a fees dispute between the broadcasters and the American Society of Composers and Publishers.  While the ban strengthened new rival BMI (Broadcast Music Inc.), it also meant that some radio stations stayed afloat by playing mostly public domain songs, including classical and children's music.
On this day in 1941, the first televised New Year's Eve special aired on NBC's WNBT New York. It consisted of entertainment from the Rainbow Room, atop the RCA Building in Rockefeller Center.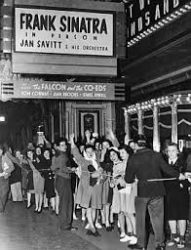 On this day in 1943, a near-riot of bobby-soxers in New York's Times Square greeted Frank Sinatra's singing engagement at the Paramount Theater.
Also this day in 1943, 
 John Denver was born John Henry Deutschendorf in Roswell, N.M. He had four No. 1 singles. His biggest album was the 1973 release "John Denver's Greatest Hits," which topped the Billboard chart for three weeks and stayed on the chart a remarkable 175 weeks. Denver was killed Oct 12, 1997 [age 53] in the crash of his home-built high-performance aircraft he was piloting over Monterey Bay, California.
On this day in 1947, Roy Rogers, "the King of the Cowboys", and Dale Evans were hitched in marriage. It was Roy's third wedding, but they remained together for over fifty years. (Roy died July 6, 1998, she left us less than three years later.)
On this day in 1949, Lloyd Moffat brought the heritage call letters CKY back to Winnipeg, after the original Manitoba government radio station was bought by the CBC, and turned into CBW. The new CKY became a rock radio AM powerhouse at 580 KHz.

On this day in 1955, based on sales from stores, radio and jukebox plays Billboard named 'Unchained Melody' by Les Baxter the number 1 song of 1955.
On this day in 1956, Elvis Presley appeared on KLAC-TV Memphis, on the "Holiday Hop" New Year's Eve special hosted by Wink Martindale.
Also this day in 1956, Columbia Records released Johnny Mathis' first single (and first hit), "Wonderful Wonderful."
On this day in 1961, for $300, LA radio station K-F-W-B hired the Beach Boys, appearing under that name for the first time, to perform at their Ritchie Valen's Memorial Dance in Long Beach.   Previously the group had played California nightclubs as The Pendletones, as Kenny and the Cadets, and as Carl and the Passions.
On this day in 1962, the fondly-remembered TV game show "Match Game" aired for the first time, on NBC with host Gene Rayburn.
On this day in 1963, the "Dear Abby Show" premiered on the CBS Radio network. 

The 5-minute feature ran weekdays for eleven years.
On this New Year's Eve in 1965, Criswell made a TV appearance to announce his annual predictions for the coming year. Included in these predictions was one concerning Ronald Reagan. Criswell said Reagan would be the next governor of California. Criswell was right. Reagan was right, too.
On this day in 1965, The Beatles' single "I Feel Fine" and album "Beatles '65" were certified as Gold Records.
On this day in 1966, the song "I'm a Believer" by the Monkees topped the charts and stayed there for 7 weeks.

Also in 1966, Ray Charles appeared in performance at the Seattle Center Arena in the Emerald City.  Tickets cost just $4.50 at the door.
On this day in 1967, songwriter and producer Bert Berns died of heart failure at age 38. He wrote many classic songs including 'Twist And Shout', 'Hang On Sloopy', 'Here Comes the Night', 'I Want Candy' and 'Brown Eyed Girl'.
Also in 1967, CBS-TV's Ed Sullivan Show featured singers Vikki Carr, Miriam Makeba and Jay and the Techniques, plus comedy by Rodney Dangerfield, George Kirby and Topo Gigio, the little Italian mouse puppet.
Still in 1967, Sonny & Cher were suddenly dis-invited to appear at the following day's Tournament of Roses Parade in Pasadena, after publicly backing the "Sunset Strip Rioters," teenagers protesting the city's new curfew.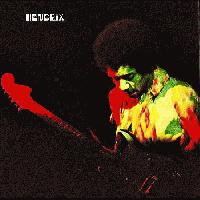 On this day in 1969, in New York Jimi Hendrix introduced his new Band of Gypsys at a Fillmore East show that was recorded and later released as the live album "Band of Gypsys."
On this day in 1970, Paul McCartney filed a suit against the rest of The Beatles to dissolve their partnership.
On this day in 1971, Peter Duel was found dead in his apartment in Hollywood Hills, an apparent suicide at age 31. Duel played the role of Hannibal Heyes in the ABC-TV series "Alias Smith and Jones."
Also in 1971, Elvis Presley announced to his entourage that his wife Priscilla was divorcing him, saying simply, "She says she doesn't love me anymore." In contrast to previous years, the Presley New Year's Eve celebration was held at Graceland rather than a local club.

On this day in 1972, "Dick Clark's New Year's Rockin' Eve" aired for the first time on NBC-TV. The annual Times Square special moved to ABC-TV two years later.
Also this day in 1972, Detroit's MC5 played their last gig. Fittingly, it was in their hometown.
On this day in 1973, AC/DC made their concert debut in Sydney, Australia.
On this day in 1974, Stevie Nicks and Lindsey Buckingham were invited to join Fleetwood Mac. It marked the band's tenth line-up change since 1967, and led to Mac's most commercially successful period.

Also this day in 1974, Pink Floyd began recording their landmark ninth studio album "Wish You Were Here" at London's Abbey Road Studios.
On this day in 1975, Elvis Presley performed before 62,500 fans at the Silverdome in Pontiac, MI, which had opened only 3 weeks earlier.  Elvis earned $800,000 for the concert — at that time a world record for a single concert by a single artist.
On this day in 1976, the TV soap "Somerset," which helped give Ted Danson his start, ended its 6 year run on NBC.  It had begun as a spin-off of "Another World."
On this day in 1977, actress Nora Marlowe died of undisclosed causes at age 62.


She had recurring roles in the TV series The Governor & JJ, and The Waltons.  She also appeared repeatedly on Gunsmoke, Petticoat Junction, Family Affair & Disneyland, among her scores of guest roles.
On this day in 1978, Bill Graham's famed Winterland Ballroom in San Francisco closed its doors for good after the Grateful Dead played their 48th concert there, a New Year's Eve show in which the band played for nearly six hours. The Blues Brothers and the New Riders of the Purple Sage opened the show, which aired live on local TV & radio.
On this day in 1980, Canadian-born media observer/analyst/author Marshall McLuhan died at age 69.
On this day in 1981, the second CNN cable channel known as Headline News made its debut.

On this day in 1982, the "CBS Mystery Theater" aired its final episode after 8 years on radio.
Also this day in 1982, the NBC Radio network cancelled practically all of it's daily features.
And once again in 1982, the TV soap "The Doctors" ended its 19 year run on NBC.  Kathleen Turner, Alec Baldwin and Julia Duffy were among the many who got their start on the show.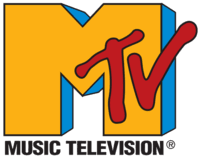 On this day in 1983, MTV completed its first profitable quarter, after being on the air 2.5 years.
On this day in 1984, radio station CKIR Invermere signed on at 870 KHz, one of the final links in Bob Hall's Salmon Arm-based 'Big R' Radio Network.
Also in 1984, drummer Rick Allen of Def Leppard lost his left arm in a car crash near his home in England. Allen stayed with the band, using a special drum kit.
On this day in 1985, singer Rick Nelson was killed when fire broke out aboard a private plane that was taking him to a New Year's Eve performance in Dallas. His fiancee and five other people were also killed. Rick was 45.
On this day in 1986, actor Lloyd Haynes lost his battle with lung cancer at age 52.  He had played a recurring character on both General Hospital & Room 222, and made guest appearances on the likes of Dynasty, Julia, Tarzan, The Fugitive & Felony Squad.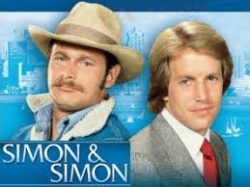 On this day in 1988, "Simon & Simon" was aired for the last time on CBS.
On this day in 1991, singer Gilbert O'Sullivan won his lawsuit against rapper Biz Markie[ for using a sample of his song "Alone Again (Naturally)" for Markie's song "Alone Again." The case changed the rules of sampling by requiring that all samples be cleared before releasing them on another record.
Also in 1991, Pearl Jam, Nirvana and the Red Hot Chili Peppers all took part in a New Year's Eve concert at the Cow Palace in San Francisco.
Still in 1991, rocker Ted Nugent donated 200 pounds of venison to a Salvation Army soup kitchen in Detroit, declaring in an explanatory note, "I kill it, you grill it."
On this day in 1993, Barbra Streisand performed her first paid concert in 22 years, a New Year's Eve show at the MGM Grand Garden in Las Vegas.

On this day in 1994, the Discovery Channel debuted in Canada at 5 pm PT with a 30-minute preview program followed by a the 90-minute feature "In the Company of Whales."  Showcase launched later that evening with the movie "The Life of Brian."
Also in 1994, Garth Brooks started a seven-week run at No.1 on the Billboard album chart with, 'The Hits'.
On this day in 1995, Streisand's video of "Barbra – The Concert" was ranked the year's top-selling music video by Billboard.
On this day in 1996, in her traditional New Year's Eve honors announcements, Queen Elizabeth II granted a knighthood to Paul McCartney.
On this day in 1997, country pianist Floyd Cramer died after a six-month battle with cancer.

He was aged 64. His biggest hit was "Last Date," which reached No. 2 on the Billboard Hot 100 Singles chart in 1960.
On this day in 1999, there were rock concerts all over the world to ring in Y2K: Aerosmith played Osaka, Japan; The Eagles and Jackson Browne entertained in L.A.; the B-52s and  Hootie & The Blowfish played a gig  in Orlando, FL; while the Goo Goo Dolls and No Doubt were in New York.
Also this day in 1999, STAR FM 104.9 Vancouver (also 92.5 Abbotsford/Mission & 107.5 Chilliwack ) signed off at 5 p.m. and changed to a new rock alternative sound called XFM 104.9 . It started out with a month-long commercial-free preview through the month of January.
On this day in 2000, Country Music Hall of Fame member Kitty Wells, 81, and her husband, Johnny Wright, 86, performed their farewell show together in Nashville.


Appearing at the Nashville Night Life Club, they entertained a capacity crowd that included Connie Smith, Marty Stuart, Ricky Skaggs and The Whites, among others.
On this day in 2001, horsey-faced character actress Eileen Heckart, who guest starred regularly from the earliest days of live TV drama until 1998, succumbed to lung cancer at age 82.
On this dsy in 2002, 50 Cent and four other men were arrested and charged with two counts of criminal possession of a weapon. Police had found two guns in the vehicle the men were riding in.
On this day in 2003, Kevin MacMichael, guitarist with Cutting Crew died of lung cancer at age 51. He had also worked with Robert Plant and The Rankin Family.
On this day in 2004, The Who's lead vocalist Roger Daltrey was included in the Queen's announcements of knighthoods newly granted.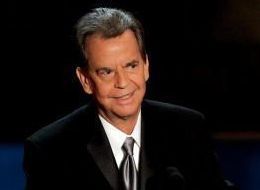 On this day in 2005, Dick Clark, in his first television appearance since his stroke in 2004, helped to ring in the New Year in Times Square on ABC. He was hoarse and sometimes hard to understand, but he said he "wouldn't have missed this for the world."
Also in 2005, the Queen bestowed knighthood on singer Tom Jones.
Still in 2005, the John Lennon song Imagine was voted the UK's favourite song a quarter of a century after his death. The Beatles were voted into second and third place with 'Hey Jude' and 'Let It Be.'
On this day in 2007, radio actor & TV writer Bill Idelson (below, right) died at age 88.  He is fondly remembered by thousands of Vic & Sade fans for his portrayal of their teenaged son Rush on the radio of the 1930's and '40's.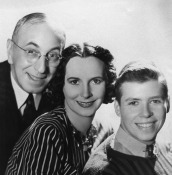 On this day in 2009, U2's 360 Tour, in support of their album "No Line On The Horizon," was named the year's most successful by concert tracker Pollstar. U2 sold 1.3 million tickets grossing $123 million. Following U2 were Bruce Springsteen and the E Street Band ($94.5 million) and Elton John & Billy Joel ($88 million).
On this day in 2010, U2's Bono and The Edge (pre-taped) and My Chemical Romance made guest appearances on NBC-TV's New Year's Eve With Carson Daly.
On this day in 2012, a draft of a letter John Lennon wrote to Eric Clapton on Sept. 29, 1971 asking him to collaborate on a musical project, sold for $35,000 at an auction. Still in pristine condition, the letter was originally estimated to fetch somewhere between $20,000 and $30,000.
On this day in 2013, longtime conservative New York talk radio host Bob Grant 
 (WMCA, WABC, WOR) died at age 84.  His radio career had spanned more than 60 years.
Also in 2013, actor James Avery, who played patriarch and Judge Philip Banks in the 90's sitcom 'The Fresh Prince of Bel-Air', died of complications from open heart surgery at age 68.
On this day in 2014, actor Edward Herrmann, who played Richard Gilmore throughout the run of TV's Gilmore Girls, and who was Emmy-nominated in the 1970's for his portrayal of Franklin D. Roosevelt, lost his battle with brain cancer at age 71.
 Also in 2014, "Queen + Adam Lambert Rock Big Ben Live," a New Year's Eve broadcast by BBC One, was followed by a fireworks show along the river Thames.   Lambert earned rave reviews.
On this day in 2015, Vancouver's legendary 'King of Swing' Dal Richards, who presided over 78 consecutive New Year's Eve dance parties, died at age 97.
Also in 2015, songstress Natalie Cole, daughter of Nat 'King' Cole, died of congestive heart failure at age 65.
Still in 2015,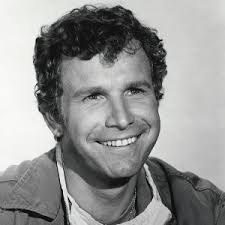 Wayne Rogers, who starred as the irreverently cantankerous Trapper John in the early years of CBS-TV's M*A*S*H, died of complications from pneumonia at age 82.  He later played a wisecracking doctor on another CBS series, House Calls.
Again in 2015, actress Beth Howland, who played the accident-prone waitress Vera Gorman on the '70s and '80s sitcom Alice, lost her battle with lung cancer at age 74.
On this day in 2016, actor William Christopher, best known for playing Father Mulcahy on the hit CBS-TV sitcom M*A*S*H, died of lung cancer at age 84.
Today's Birthdays:
TV producer George Schlatter (Rowan & Martin's Laugh-In) is 85.
Actor Sir Anthony Hopkins (Westworld, Great Expectations, Hollywood Wives) is 80.
Actor Tim Considine (My Three Sons, Disneyland) is 77.
Rock musician Andy Summers is 75.
Actor Ben Kingsley (Mrs. Harris, Anne Frank: The Whole Story) is 74.
Rock musician Peter Quaife (The Kinks) is 74.
Model/actress Barbara Carrera (Dallas, Centennial) is 72.
Actor Tim Matheson (West Wing, Breaking News, Wolf Lake) is 70.
Winnipeg-born singer Burton Cummings (The Guess Who) is 70.
Actor Joe Dallesandro (Wiseguy, Fortune Dane) is 69.
Toronto-born actress/voicist Janet Laine-Green (This Life, She's the Mayor, This is Wonderland, The Beachcombers, Seeing Things, Babar) is 66.
Rock musician Tom Hamilton (Aerosmith) is 66.
Actress Jane Badler (V, Falcon Crest, Mission Impossible, One Life to Live) is 64.
Actor James Remar (Dexter, Jericho, North Shore) is 64.
Actor Peter Williams (Stargate SG-1, DaVinci's Inquest) is 60.
Actress Bebe Neuwirth (Madam Secretary, Frasier, Cheers) is 59.
Actor Val Kilmer (Knight Rider, Billy the Kid) is 58.
Singer Paul Westerberg (Replacements) is 58.
Actor Don Diamont (The Young and the Restless, Anger Management) is 55.
Actor Julian Stone (The Grim Adventures of Billy & Mandy) is 55.
Rock musician Ric Ivanisevich (Oleander) is 55.
Rock musician Scott Ian (Anthrax) is 54.
Comedian/actor Michael James McDonald (MADtv, Clone High, Scrubs) is 53.
Montreal-born actor Bruce Ramsay (19-2) is 51. 
TV host/actress Lisa Joyner (Long Lost Family, Infanity) is 51.
Actress Rebecca Rigg (LA Doctors, Michael Hayes) is 50.
Ontario-born comedian/writer/actor Gerry Dee (Mr. D) is 49. 
Actress Mia Cottet (First Time Out, Murder 101:New Age) is 49.
Edmonton-born actress Chandra West (Played, The Gates, NYPD Blue) is 47.
Singer-actor Joe McIntyre of New Kids on the Block is 45.
Rock musician Mikko Siren is 42.
Actress/TV personality Jimena Hoyos (I Wanna Be a Soap Star) is 40.
Ontario-born actor Steve Byers (The Man in the High Castle, Against the Wall, Wild Roses, Falcon Beach) is 38. 
Actress Elaine Cassidy (Harper's Island) is 38.
Rock musician Bob Bryar is 38.
Actor Michael Shulman (Party of Five, All My Children) is 36.
Actor Jermaine Williams (The Jersey, Raising Hope) is 35.
Actor Erich Bergen (Madam Secretary) is 32.
Alberta-born actor Bronson Pelletier (RenegadePress.com) is 31.
Olympic Gold Medal gymnast (2012)/ actress Gabby Douglas (The Gabby Douglas Story, Douglas Family Gold) is 22.
Chart Toppers – Dec. 31
1948
Buttons and Bows – Dinah Shore
On a Slow Boat to China – The Kay Kyser Orchestra (vocal: Harry Babbitt & Gloria Wood)
My Darling, My Darling – Jo Stafford & Gordon MacRae
A Heart Full of Love (For a Handful of Kisses) – Eddy Arnold
1957
Jailhouse Rock – Elvis Presley
At the Hop – Danny & The Juniors
Great Balls of Fire – Jerry Lee Lewis
My Special Angel – Bobby Helms
1966
I'm a Believer – The Monkees
Snoopy vs. the Red Baron – The Royal Guardsmen
That's Life – Frank Sinatra
There Goes My Everything – Jack Greene
1975
Let's Do It Again – The Staple Singers
Saturday Night – Bay City Rollers
Love Rollercoaster – Ohio Players
Convoy – C.W. McCall
1984
Like a Virgin – Madonna
The Wild Boys – Duran Duran
Sea of Love – The Honeydrippers
Why Not Me – The Judds
1993
Hero – Mariah Carey
All That She Wants – Ace of Base
All for Love – Bryan Adams/Rod Stewart/Sting
I Don't Call Him Daddy – Doug Supernaw
2002
Beautiful – Christina Aguilera
Jenny from the Block – Jennifer Lopez
Lose Yourself – Eminem
She'll Leave You with a Smile – George Strait
2011
We Found Love – Rihanna featuring Calvin Harris
Sexy and I Know It – LMFAO
It Will Rain – Bruno Mars
Keep Me in Mind – Zac Brown Band