THE CANADIAN PRESS
Published

 December 29, 2017 in the Halifax Chronicle Herald
 .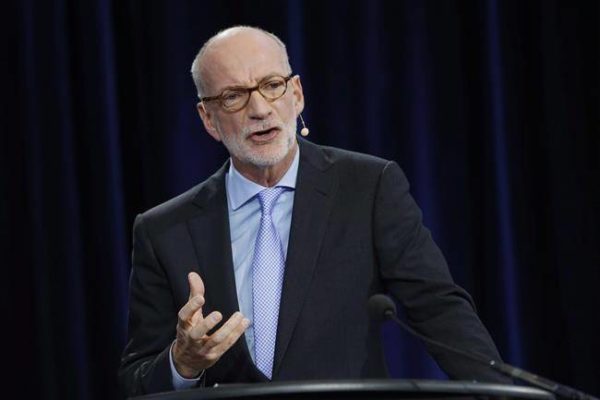 TORONTO — Hubert Lacroix, the outgoing president of CBC/Radio-Canada, is sticking with the public broadcaster as the selection of his successor drags past its deadline.
Lacroix began working as president and CEO on Jan. 1, 2008 and was due to step down on Dec. 31.
A representative for the CBC confirmed Lacroix, 62, has reached an agreement to stay in his position "until a replacement is found."
Earlier this year, the federal Liberals unveiled an overhaul of how the board of directors at CBC/Radio-Canada are chosen in response to complaints that the selection process was open to political interference and did not reflect Canada's diversity.
Under the federal Broadcasting Act, the board is to consist of 12 members including a chairperson and the public broadcaster's president.
In June, the Liberals unveiled a star-studded advisory panel to help choose new board members, although all decisions would ultimately require final approval from Heritage Minister Melanie Joly. The nine-member panel included former veteran TV news broadcaster Tom Clark, actor Colm Feore and Indigenous filmmaker Alanis Obomsawin.
READ MORE  HERE  AT THE CHRONICLE-HERALD WEBSITE