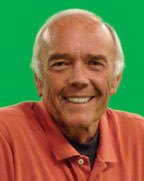 The longest serving member of the CHEK TV air crew Gordie Tupper has taken to Facebook to announce his retirement.   Gordie says it will take effect Jan. 31 2018, and the next day he expects to be soaking up the sun in his favorite Maui swimming pool!
Tupper has been lucky enough to spend his entire broadcasting career in Victoria, his home town. Beginning in the late 60's he worked his way up at CKDA Radio to become the featured morning man, before moving across town in the late 70's to join CHEK.   He has been a man with many varied roles under a number of management & TV ownership changes over the years, hosting for years the community interview show 'CHEK Around', handling special events like the annual Victoria Day Parade, doing on-and off-camera commercial voicing, and capably filling a backup role as weathercaster.
We at PSR congratulate Gordie on his long and successful career, and wish him a happy retirement.