ON THIS DAY in 1891 
Thomas A. Edison patented "transmission of signals electrically" (radio).
On this day in 1903, trumpeter/bandleader Clyde McCoy was born in Ashland Kentucky. He is best remembered for his theme song Sugar Blues.  He died June 1 1990 at age 86.
On this day in 1904, one of the prominent announcers of OTR radio & early TV
Wendell Niles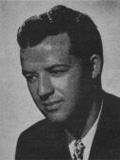 was born in Twin Valley Minnesota.  On radio he worked on The Bob Hope Show, Adventures of Philip Marlowe & The Man Called X, among many others.  He teamed with Steve Allen & June Foray on a mid-40's Mutual quarter-hour 'Smile Time'.  His TV credits include Truth or Consequences, Let's Make a Deal, Colgate Comedy Hour & It Could Be You.  He died March 28 1994 at age 89.
On this day in 1934, actor Ed Flanders was born in Minneapolis. 

 He is best remembered as the kindly Dr. Westphal on TV's St. Elsewhere, for which he was Emmy-nominated four times, and won in 1983. Suffering from depression, he died of a self-inflicted gunshot wound Feb 22, 1995 at age 60.
On this day in 1936, actress and cultural icon Mary Tyler Moore was born in the Brooklyn Heights section of New York City.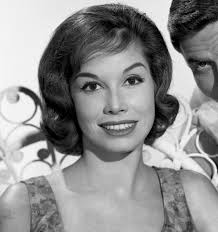 She came to national prominence playing the wife of the title character in CBS-TV's Dick Van Dyke Show (1961-66) and went on to star in The Mary Tyler Moore Show (1970-77), the #1 sitcom of its time, set in a TV newsroom.  She was nominated for an Oscar for her dramatic role in the 1980 film Ordinary People.  After suffering from heart and kidney problems and diabetes she died of pulmonary arrest Jan. 25 2017 at age 80.
On this day in 1939, Radio Luxembourg was given government permission to begin broadcasting. It was the only commercial radio station in Europe to broadcast in English during the 1950's and '60s, and was the only European station to play rock 'n roll. Part of Radio Luxembourg's Saturday night programming was a rebroadcast of disc jockey Alan Freed's show from the U-S.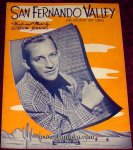 On this day in 1943, "San Fernando Valley" was recorded by Bing Crosby on the Decca label.  He chose the tune because he felt it would be a ba-ba-ba-big hit. Guess what? He was right. Within a week after its release, the song became a popular favorite everywhere, including the San Fernando Valley in California.
On this day in 1945, the mystery voice of Mr. Hush was heard for the first time on the NBC radio show, "Truth or Consequences", hosted by Ralph Edwards. The feature was intended as a spoof of giveaway shows. However, the idea was taken seriously and lasted five weeks before boxing champ Jack Dempsey was unmasked as Mr. Hush — for a prize of $13,500, a huge amount in those days.  You could buy & furnish a home with those 1945 bucks!
Also this day in 1945, 
 Sheb Wooley recorded the first commercial record made in Nashville. The song was waxed for the Bullet label; but it would be 13 years before Wooley would finally score with a big hit ("The Purple People Eater" was #1 for six weeks in 1958.)  Wooley (whose first name is Shelby) played the part of Pete Nolan on TV's "Rawhide", recorded novelty tunes under the name, Ben Colder, and acted in "High Noon", "Rocky Mountain", "Giant" and "Hoosiers". The Country Music Association honored him with the title of Comedian of the Year in 1968.
On this day in 1949, KC2XAK of Bridgeport, Connecticut began operating with a regular daily programming schedule, thus becoming the first ultrahigh frequency (UHF) television station to do so. UHF stations broadcast from where the VHF (very high frequency) stations left off — channels 14 through 83.
On this day in 1952, Mercury Records released "How Much is That Doggie in the Window," Patti Page's fourth #1 single.
On this day in 1953, Perry Como was in New York to record what would be his biggest #1 hit (8 weeks!), "Wanted."

On this day in 1955, 13-year-old Barbra Streisand made her first recording, "You'll Never Know."
On this day in 1956, Elvis Presley made chart history by having 10 songs on Billboard's Top 100 for the week ending Dec 19th.
Also in 1956, in Lubbock, Texas, his home town, Buddy Holly heard a woman screaming "Stop that thief!" and chased down a fleeing shoplifter. The local newspaper carried a report of his good deed.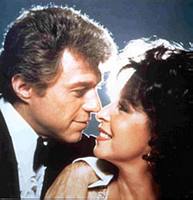 On this day in 1957, Steve Lawrence and Eydie Gorme were married. They had met as staff singers on the "The Tonight Show" with Steve Allen, and became Las Vegas showroom regulars and recording artists. They were still together until Eydie's death August 10, 2013, six days before her 85th birthday, following a brief, undisclosed illness.
Also this day in 1957, pianist Floyd Cramer had his first recording session at RCA Victor's Nashville studios with producer Chet Atkins.  "Flip Flop & Bop" b/w "Sophisticated Swing" made it into the Billboard Hot 100, peaking at #87.
On this day in 1958, in Montreal, Radio-Canada's 75 producers went on strike.  The walkout lasted into March, and helped fuel the cause of Quebec nationalism.
Also this day in 1958, the long-running radio soap "Young Dr Malone" debuted on TV.  It ran for just four seasons, much shorter than its 21 years on radio.  Sandy Becker (below) played the title role for most of the radio run.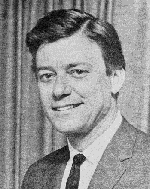 Still this day in 1958, the first radio broadcast from space occurred when the voice of President Dwight D. Eisenhower said, "To all mankind, America's wish for Peace on Earth & Good Will to Men Everywhere".
Again in 1958, The Platters recorded one of their last Top 20 hits, "Enchanted."
On this day in 1963, much to the chagrin of the disc jockeys at 50,000-watt WABC in New York, the 5,000-watt blowtorch known as WMCA and its famed "Good Guys" became the first New York radio station to play the Beatles' "I Want to Hold Your Hand". It didn't take long for WABC to get revenge. It started calling itself the "official" Beatles station (W-A-Beatle-C).
Also this day in 1963,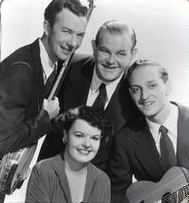 the folksinging group The Weavers gave their farewell concert at Orchestra Hall in Chicago.
On this day in 1965, CBS purchased NFL TV rights for 1966-68 at $18.8 million per year.
Also this day in 1965, the Supremes released "My World is Empty Without You", one of their few Motown singles to fail to reach #1.
On this day in 1966, the Jimi Hendrix Experience performed for the first time on television on the BBC's popular 'Top Of The Pops,' playing their first single 'Hey Joe'.
On this day in 1966, working at London's Abbey Road studios, Paul McCartney began work on his new song 'Penny Lane', recording six takes of keyboard tracks and various percussion effects.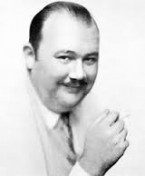 On this day in 1967, orchestra leader Paul Whiteman died at age 77. Known as the King of Jazz, Whiteman had 28 #1 hits between 1920 and 1934 including, "Three O'Clock in the Morning", "My Blue Heaven", "All of Me" and "Smoke Gets in Your Eyes".
Also this day in 1967, singer/songwriter Dave Manson left his job as guitarist with the band 'Traffic' to embark on a solo career.
On this day in 1968, CBS-TV's Ed Sullivan Show featured Sly & the Family Stone with a medley of their hits. Lainie Kazan and Eddie Albert also sang, while George Kirby andCharlie Manna provided the laughs.
On this day in 1969, Motown Records marked a major milestone, as five of the top seven singles on the Billboard Hot 100 chart were products of the label and its subsidiaries.
On this day in 1973, Jim Croce scored his second No.1 Billboard single of the year when 'Time In A Bottle' went to the top of the charts. Croce had been killed in a plane crash on 29th September that year.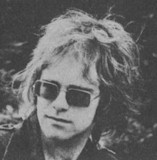 On this day in 1974, the No. 1 Billboard Pop Hit was "Lucy in the Sky with Diamonds" by Elton John. The Lennon-McCartney song first appeared on the Beatles album "Sgt. Pepper's Lonely Hearts Club Band" in 1967.

On this day in 1980, the life of singer-songwriter Tim Hardin ended in a heroin overdose in Los Angeles at age 40. He's best known for composing the song "If I Were A Carpenter." He appeared at the original legendary 1969 Woodstock festival.
Also this day in 1980, supporting actor Roy Engle, who played the police chief on My Favorite Martian, and Pres. Ulysses S. Grant in Wild Wild West, among his scores of TV guest roles, died of meningitis at age 67.  By the way, he also was the first actor to play the title role in the radio serial Sky King.
On this day in 1984, Vancouver's CFUN 1410 changed format from Top 40 to "Lite Rock . . . Less Talk" with a 4-day commercial-free preview.
On this day in 1985, Phil Donahue and Soviet radio commentator Vladimir Pozner hosted the "Citizen's Summit" via satellite TV. It was a way for people from the U.S. and the former Soviet Union to question each other about politics and policies.
On this day in 1989, after 13 years as co-host, Jane Pauley said goodbye to NBC's "Today" show.
On this day in 1993, 
 Diff'rent Strokes star Todd Bridges was arrested in Burbank, California. Police say they found speed and a loaded gun in his car, but Bridges claimed he had been framed. At the time, Bridges had been doing public service announcements telling kids to stay away from drugs.
On this day in 1995, the final broadcast of CBC Radio Two's request show RSVP was aired. Host was Leon Cole, with Bill Richardson as fill-in when required. The program, from Winnipeg, began a decade earlier; the audience peaked at 300,000 per day. Everything played was by listener request, with the human interest provided by the requirement that each request be accompanied by a personal story about the piece of classical music selected and the listener's connection to it.
On this day in 1999, British music paper The Melody Maker published its "Music of the Millennium" Poll of albums, placing The Smiths' 'The Queen Is Dead' at Number 1.

On this day in 2001, Aretha Franklin was suing a US newspaper which alleged that the star had alcohol problems. The singer's lawyers filed a federal lawsuit against the Florida-based Star claiming she was defamed by an article in the paper in December 2000 and were seeking $50 million in damages.
On this day in 2003, British entertainer, TV game show host and gag writer Bob Monkhouse succumbed to prostate cancer at age 75.  His radio & TV career, much of the early years partnered with fellow writer Dennis Goodwin, spanned four decades.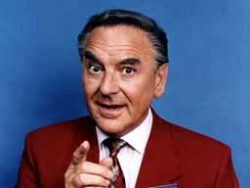 Also in 2003, character actor Earl Hindman of TV's Ryan's Hope and Home Improvement, died of cancer at age 61.
On this day in 2004, Linkin Park and the American Red Cross announced the creation of Music For Relief, to assist victims of the tsunamis that flooded southern Asia. The group donated $100,000 to the cause.

On this day in 2005, Pearl Jam won a legal battle over the rights to the domain name pearljams.com. The band filed a complaint with the National Arbitration Forum saying the site's domain holder was using it to link to commercial sites that were unrelated to Pearl Jam.
On this day in 2006, TV sitcom writer Jack Winter died in Victoria BC at age 64. From the mid 60's to 1977 he wrote for series like Laverne & Shirley, The Odd Couple, Happy Days, Mary Tyler Moore Show and The Monkees.
On this day in 2008, Freddie Hubbard, the Grammy-winning jazz musician whose style influenced a generation of trumpet players and who collaborated with such greats as Ornette Coleman, John Coltrane and Sonny Rollins, died of complications from an earlier heart attack at age 70.

On this day in 2010, Yoko Ono lit the Imagine Peace Tower on Viðey Island in Reykjavik, Iceland. The tower of light, an outdoor work of art, was a tribute to Ono's late husband, John Lennon. Yoko observed that it "emanates wisdom, healing and joy."
Also this day in 2010, Bill Erwin, a supporting actor who in a 65 year career appeared in more than 150 different TV series, died at age 96. In 1993 he received an Emmy nomination for a guest appearance as the cranky Sid Fields on 'Seinfeld.'
Still in 2010, the concert tracking website Pollstar announced that Bon Jovi had the #1 grossing tour of the year. They were followed by AC/DC, U2 and Metallica. "Artists worked fewer shows in a tough business climate," wrote Pollstar's editor Gary Bongiovanni.
On this day in 2011, Robert Lee Dickey, who performed as Bobby Purify in the '60s Soul duo James And Bobby Purify, died at age 72. The pair are most often remembered for their 1966 Top 10 hit, 'I'm Your Puppet'.

On this day in 2012, sales data showed that Adele's 21 had overtaken Oasis' (What's The Story) Morning Glory? to become the UK's fourth best selling album of all-time. This news came just over a year since 21 overtook Amy Winehouse's Back To Black to become the UK's biggest selling album of the 21st Century.
On this day in 2013, Benjamin Curtis, the former Secret Machines guitarist and Tripping Daisy drummer who also made up half of School Of Seven Bells, died at age 35 after battling T-cell Lymphoblastic Lymphoma.
O this day in 2014, Sting performed at "54 Sings James Taylor," a celebration of songs made famous by James Taylor. The former Police frontman sang "Shower The People" at the New York tribute event.
Today's Birthdays: 
Actress Inga Swenson (Benson, Doctor Doctor) is 85.
Former ABC newsman Tom Jarriel is 83.
Actor Jon Voight (Ray Donovan, Lone Star, 24, Return to Lonesome Dove) is 79.
Country singer/songwriter Ed Bruce is 78.
Flutist Ray Thomas (Moody Blues) is 76.
Toronto-raised singer/comedienne Dinah Christie (This Hour Has Seven Days) is 75. 
Singer Marianne Faithfull is 71.
Actor Ted Danson (The Good Place, Fargo, CSI, Damages, Cheers, Becker) is 70.
Actor Jon Polito (Raising The Bar, Homicide: Life On The Street, Ohara) is 67.
Singer-actress Yvonne Elliman is 66.
Actress Charlayne Woodard (Chicago Hope, Law & Order:SVU, ER) is 64.
Actress Patricia Clarkson (House of Cards, Six Feet Under, Murder One) is 58.
Comedienne/writer Paula Poundstone is 58.
Guitarist-singer Jim Reid of the Jesus and Mary Chain is 56.
Actor Michael Cudlitz (The Walking Dead, Southland) is 53.
Actress Sandra Nelson (The Young & the Restless) is 53.
Actor John Newton (Melrose Place, The Untouchables, Superboy) is 52.
Singer Dexter Holland of The Offspring is 52.
Winnipeg-born cable news anchor Ashleigh Banfield (HLN, CNN) is 50.
Actor Patrick Fischler (Twin Peaks, Once Upon a Time, Southland, Nash Bridges) is 48.
Actress Jennifer Ehle (A Gifted Man) is 48.
Singer-guitarist Glen Phillips (Toad the Wet Sprocket) is 47.
Actor Kevin Weisman (Alias) is 47.
Actor Brady Smith (Happyland) is 46.
Actor Jude Law (The Young Pope 2016) is 45.
Actor David Fumero (One Life to Live) is 45.
Actress Leonor Varela (Dallas 2012) is 45.
Actor Mekhi Phifer (ER) is 43.
Actress Maria Dizzia (Orange is the New Black) is 43.
Actor Shawn Hatosy (Animal Kingdom, Reckless, Southland, CSI, Felicity) is 42.
Actor Danny McBride (Earthbound & Down) is 41.
Actress Katherine Moennig (Ray Donovan, The L Word) is 40.
Toronto-raised actor Ennis Esmer (Red Oaks, The Listener, The LA Complex, Billable Hours) is 39. 
Actress Ali Hillis (X Men) is 39.
Actor Diego Luna (Narcos) is 38.
Actress Alison Brie (Community, Mad Men) is 35.
Country singer Jessica Andrews is 34.
Actor James Roache (Coronation Street) is 32.
Actor Iain De Caestecker (Agents of S.H.I.E.L.D., Coronation Street) is 30.
Edmonton-born actress Tori Anderson (No Tomorrow, The Other Kingdom, MsLabelled, Open Heart) is 29.
.
Actress Jane Levy (Suburgatory) is 28.
Singer/actor Ross Lynch (Austin & Ally) is 22.
Actor Dylan Minnette (Saving Grace, Awake, Scandal) is 21.
Actor Seamus Davey-Fitzpatrick (Guiding Light) is 19.
Actress Paris Berelc (Alexa & Katie, Lab Rats: Elite Force, Mighty Med) is 19.
Chart Toppers – Dec. 29
1946
The Christmas Song – Nat King Cole
White Christmas – Bing Crosby
Ole Buttermilk Sky – The Kay Kyser Orchestra (vocal: Mike Douglas & The Campus Kids)
Divorce Me C.O.D. – Merle Travis
1955
I Hear You Knocking – Gale Storm
Memories are Made of This – Dean Martin
He – Al Hibbler
Sixteen Tons – Tennessee Ernie Ford
1964
I Feel Fine – The Beatles
She's a Woman – The Beatles
Goin' Out of My Head – Little Anthony & The Imperials
Once a Day – Connie Smith
1973
Time in a Bottle – Jim Croce
Leave Me Alone (Ruby Red Dress) – Helen Reddy
The Joker – Steve Miller Band
If We Make It Through December – Merle Haggard
1982
Maneater – Daryl Hall & John Oates
Mickey – Toni Basil
The Girl is Mine – Michael Jackson/Paul McCartney
Wild and Blue – John Anderson
1991
Black or White – Michael Jackson
It's So Hard to Say Goodbye to Yesterday – Boyz II Men
All 4 Love – Color Me Badd
For My Broken Heart – Reba McEntire
2000
Independent Woman, Part 1 – Destiny's Child
Case of the Ex (Whatcha Gonna Do) – Mya
If You're Gone – Matchbox Twenty
My Next Thirty Years – Tim McGraw
2009
Empire State of Mind – Jay-Z + Alicia Keys
TiK ToK – Ke$ha
Bad Romance – Lady Gaga
Need You Now – Lady Antebellum