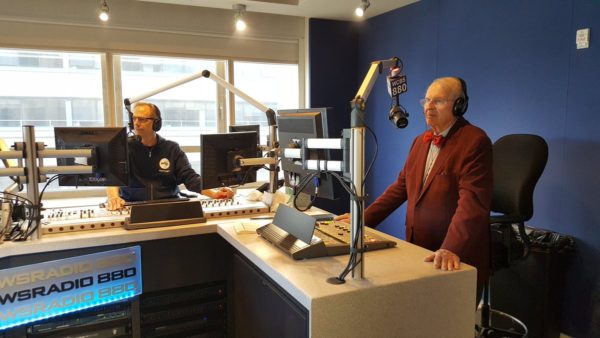 Broadcasting legend Charles Osgood's announcement on the radio Wednesday afternoon:                                "Although I was very much looking forward to continuing to see you on the radio, unfortunately my health and doctors will now not allow it. So I will retire from 'The Osgood File' and radio at the end of the year."
Osgood has been hosting "The Osgood File" since 1967, a span of 50 years.  As we reported here in Puget Sound Radio he recently renewed his contract, after giving up his host duties on TV's CBS Sunday Morning, but health issues have interfered.
"Best wishes to a giant who's been an inspiration to generations of storytellers," WCBS anchor Alex Silverman tweeted.