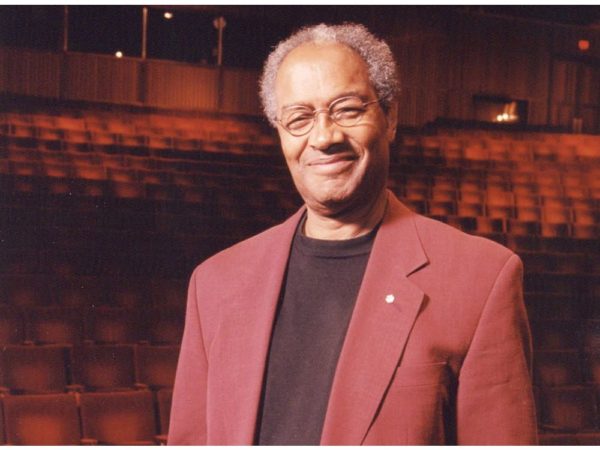 by Marty Forbes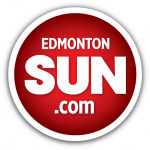 Monday December 11, 2017
We lost a couple of very good ones in Edmonton over the past few weeks. If I listed all their accomplishments in this column I'd need the full Page 6 and likely half of Page 7, too.
Chuck Chandler was one of Edmonton's most colourful media guys … and he worked at several radio stations in town but his main claim to fame was working with the powerhouse 630 CHED in the heyday of Top 40 radio.
Chuck lit up any room he walked in to — he was a star in radio — and he spun that fame into a great television career as well. ITV's (Now Global TV) Four O'Clock Rock; who could forget Disco Days, and his ultimate big break doing the Canadian version of Let's Make a Deal with Monte Hall.
Len Theusen, long time media pal adds "I was fortunate to be surrounded by professionals. Chuck was professional and a friend and mentor. One of a kind forever in my mind and heart."
Chuck was fading from cancer when he fell and broke his leg a few weeks back.
On the operating table he told the doctor, "this may be my last day on the planet. If so … I've lived a hell of a life."
Among his many achievements was being the announcer in the famous John and Yoko Bed in broadcast in Montreal. Chuck actually played on the Give Peace a Chance song that was recorded in the hotel room. As he said "listen carefully…you'll hear me playing….table as the room chanted the chorus."
Chuck was a good friend and touched many. His loss cuts deep in to a very tight group of broadcasters who spent time with him. RIP "Chucker."
And, we also lost Fil Fraser. Fil moved to Edmonton in 1965, where he became program manager and senior producer of the Metropolitan Edmonton Educational Television Association (MEETA), Canada's first educational television channel, which aired on CBXFT. Fraser subsequently became producer/host of Newsmakers, a weekly public affairs program on ITV (now Global TV) and then served as president and CEO of Vision TV Toronto.
He also served on the Alberta Task Force on Film and the Federal Task Force on Broadcasting Policy and was the Governor of the Canadian Journalism Foundation. Fil was also a member of the Canadian Association of Black Journalists; a former Chief Commissioner of the Alberta Human Rights Commission and recipient of the Order of Canada and was instrumental in starting the Banff Film Festival.
Fil is another gentleman that I had a great deal of respect for and treated everybody with class. Each time we would cross paths at a media event he would hold out his hand, look me directly in the eyes, squeeze my hand hard and say "Hello MISTER Forbes" which I took as a sign of mutual respect. One of a kind … he'll be sorely missed. Fil Fraser will be remembered at a special public memorial to be held in early 2018.
Buck up! So to speak. Up 99.3's annual Christmas Bureau Radiothon goes from 9 a.m. – 6 p.m. Dec 17 at a new location — West Edmonton Mall. Jay Stone, Program Director, tells me they'll be broadcasting from the (former) HMV Stage to raise money for the cause. They've raised some very large dollars in the past – this year should be no different. So … buck UP and help if you can.
The Fall 2017 PPM radio ratings came out last week and here are the share of hours tuned Age 12 plus, courtesy Numeris:
CHED NewsTalk 10.6
CKNO NOW 9.5
CHDI Sonic 7.6
CISN Country 7.2
CKRA Capital 6.7
CBX Radio 1 6.7
CFBR Bear 6.5
CHBN KiSS 5.4
CFCW Country 5.3
CIRK K-97 5.1
CIUP uP! 4.9
CKEA Cruz 4.5
CKNG Fresh 3.8
CKMG Virgin 2.6
CJNW HOT 2.3
CKUA Variety 2.3
CFRN TSN 2.2
CHQT News 1.5
Merry Christmas. Don't forget this is Edmonton Singing Christmas Tree week. Yes … Tickets will be available at the door … I look forward to our media launch Wednesday afternoon as well.
Read More HERE