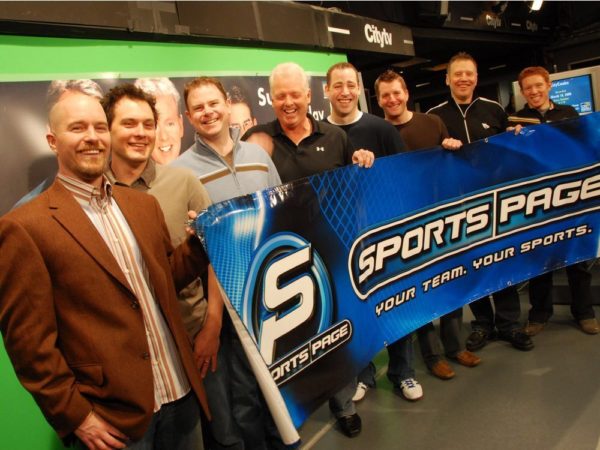 .
"There was a real cache to being able to say 'I work for Sports Page.' It was appointment viewing in Vancouver and British Columbia for a time."
It's time again for Sports Page trivia, ladies and gentleman.
The question: Even though the TV program — which neatly meshed highlights of the pros with feature stories on amateur sports around the Lower Mainland for 28 years — has been off the air since 2005, how often does former host Don Taylor still get asked about it?
The answer: On a daily basis.
Our winner is Taylor himself, and his prize is a chance to help us all remember the so-called glory days. He's one of several Sports Page alums still prevalent in local sports media.
"It's probably every day, and most of it is people saying that we need to bring it back in some way," said Taylor, who is best known now for hosting TSN 1040's noon to 3 p.m. week day show, alongside Bob Marjanovich.
"I feel the same way. I'm worried about kids knowing more about the Toronto Blue Jays and Toronto Maple Leafs than the Vancouver Canucks, B.C. Lions and Vancouver Whitecaps.
.
"I do feel hypocritical about that at times. I do feel that we could do even more local stuff on our show. It matters to me. I miss Sports Page. I'd want it back. I want Vancouver sports to feel even more important."
The show is still popular enough that this Saturday the B.C. Sports Hall of Fame is opening Sports Page: The Exhibit. It's a salute to the 40th anniversary of the program's debut.
READ THE REST OF THE STORY  HERE  AT THE PROVINCE SPORTS WEBSITE