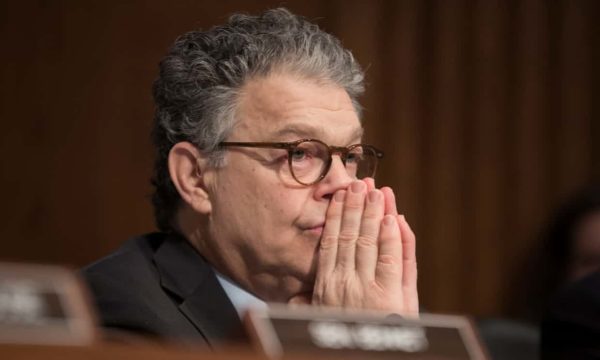 Half a dozen female Democratic senators called on Al Franken to resign on Wednesday as another woman stepped forward to accuse the Minnesota Democrat of sexually inappropriate behavior.
Franken's office said he would make a public statement – expected to include a response to the calls – on Thursday.
In Facebook posts, tweets and public statement, several Democrats urged their colleague to step aside amid widening accusations of sexual assault and misconduct against powerful men that have roiled Hollywood, Silicon Valley and Washington.
"I have spent a lot of time reflecting on Senator Franken's behavior," Senator Kirsten Gillibrand of New York, a longtime advocate for victims of sexual assault, said in a Facebook post. "Enough is enough."
Gillibrand was joined by Patty Murray of Washington, Mazie Hirono of Hawaii, Claire McCaskill of Missouri, Kamala Harris of California and Maggie Hassan of New Hampshire.
Their calls were swiftly echoed by other colleagues, including Tammy Baldwin of Wisconsin, Sherrod Brown of Ohio, Bob Casey of Pennsylvania, and Joe Donnelly of Indiana. Tom Perez, the chair of the Democratic National Committee also called on Franken to resign.
"Everyone must share the responsibility of building a culture of trust and respect for women in every industry and workplace, and that includes our party," Perez said.
READ MUCH MORE  HERE  AT TheGuardian.com