https://soundcloud.com/mattcundill/episode-74-radio-professor-dave-bannerman
Dave Bannerman was the Program Manager of the station I worked at in 1989. (Yes, back then there was a Program Manager AND a Program Director) He was a great teacher of radio who allowed me to try out things that I thought might work. Some failed, some worked, and some stuff really worked. I was surprised when he made the transition to teaching radio at Nova Scotia Community College in 1995. But as I spoke to Dave, I realized that Dave had been a teacher all along; his curriculum had not changed since our days at Annapolis Valley Radio in Nova Scotia. He had turned out exceptional broadcasters by stressing a focus on the listener, never getting hung up on the digital technicalities, and doing what radio does best: Content Creation.
The list of graduates reads like and a Pro-Bowl roster of Canadian radio:
Fearless Fred – 102.1 The Edge (Toronto)
Gillian Foote – 100.3 The Bear (Edmonton)
Ruby Carr – Z95.3 (Vancouver)
Jax – Kiss 92.5 (Toronto)
R.S. Smooth (Ryan Sommers) CKDU 97.5 (Halifax)
and Christina Fitzgerald and Morgan Sheppard most recently of Indie 88 (Toronto)
(I know there are many many others; these are the ones that I can recall in my head… please me and identify yourself as a graduate if you are in radio today. [email protected])
Dave announced he is moving on from the school after 22 years of service. Thanks Dave!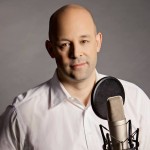 "Matt Cundill works with radio groups on digital strategies and talent coaching. He recently started the Sound Off Podcast: The Podcast about Broadcast"
E-mail Matt: [email protected]
Twitter: @mattcundill
" The Sound Off Podcast is committed to helping broadcasters find their way through the digital revolution. "