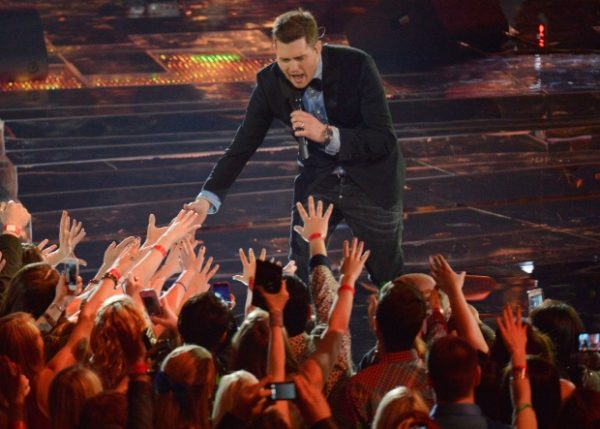 Crooner gradually returning to spotlight after time off with his family
By Jessica Wong, 
Posted: Nov 21, 2017 
After the curtain fell on the 2016 Juno Awards, producers behind the Canadian music celebration received an effusive call from a devoted fan praising the awards telecast: Michael Bublé.
"He said: 'I would love to host again.' We took him up on that," Juno Awards president Allan Reid said of that backstage phone call.
The Burnaby, B.C.-born singer will indeed return to the Junos stage to host the annual celebration on his home turf in Vancouver next March, the first time the awards will air on CBC in 16 years.
"Here's a guy who is a global superstar, but you still feel like he's the guy next door. He still feels like Michael from Vancouver. That's part of his appeal," Reid told CBC News.
Read Much More HERE