ESPN is expected to cut millions of dollars in salaries when layoffs happen in the near future.Sporting News is reporting ESPN will slash about $80 million in salaries and other costs when the third round of layoffs in two years come down after Thanksgiving and before Christmas. The network reportedly plans to part ways with over 100 staffers.

The latest round of layoffs is expected to impact positions on the television side, producers, executives and those in digital and technology, according to Sports Illustrated. SportsCenter is expected to be "hit hard" by the cuts and current on-air talent could soon be unemployed.

This past April, ESPN laid off over 100 reporters and personalities, including big-name talents such as Trent Dilfer, Ed Werder and Danny Kanell.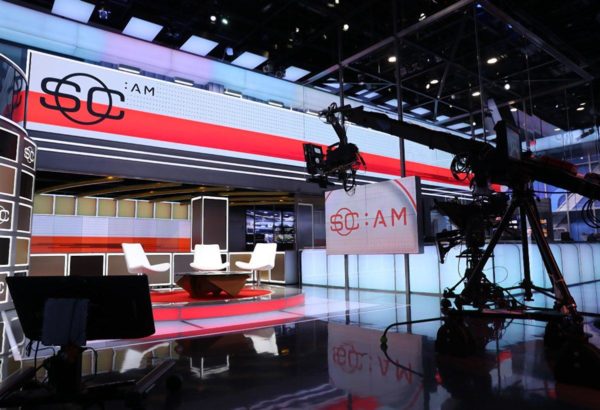 "SportsCenter" will reportedly be "hit hard" by ESPN's upcoming round of layoffs.
(ALLEN KEE/ESPN IMAGES)
In October 2015, the company also laid off over 300 employees.
A source told Sporting News that staffers are "numb" following the last two layoffs, believing they barely survived the cuts. Many feel their day is coming and they'll soon be on the market looking for a new job.
READ MORE  HERE  AT THE N. Y. DAILY NEWS WEBSITE