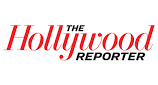 The veteran journalist has been hit with allegations of groping, unwanted sexual advances and exposure.
Veteran journalist Charlie Rose has been accused of sexual harassment by eight women, according to a report from The Washington Post. The women, some of whom were former employees of Rose, claim he made unwanted sexual advances toward them which included lewd phone calls, exposing himself and or groping of their rear ends, breasts and genitals.
The ages of the women range from 21 to 37, with alleged incidents dating from 1990-2011. Rose, whose career spans four decades, is one of the most widely respected and well-known journalists in America. Due to his stature in the industry, five of the eight women that spoke to the Post did so on the condition of anonymity.
The allegations from the multiple women have a variety of similarities. Five separate accusers described incidents in which Rose put his hand on their upper thigh in order to get a reaction. Two women claimed Rose emerged from a shower and walked around naked in front of them. One claimed that Rose groped her bottom at a staff party. Young women working on Rose's show were sometimes referred to as "Charlie's Angels," according to two former employees.
One of the accusers who spoke to the Post on the record, Reah Bravo, was an intern and associate producer in 2007 for Rose's PBS show, claimed Rose made unwanted sexual advances toward her while she was working for him at his private waterfront estate in Bellport, New York. She called Rose "a sexual predator" and also claimed he made advances on her while they were traveling together in cars, a private plane and in a hotel suite.
MORE TO READ  HERE  AT HollywoodReporter.com
In response to a Washington Post report detailing multiple accusations of inappropriate conduct, PBS and Bloomberg announced on Monday afternoon that both companies will stop distributing Charlie Rose's eponymous show, Charlie Rose. The nightly show is produced by Rose's company, Charlie Rose Inc.
Separately, CBS announced that Rose is suspended from his role as CBS This Morning co-host. Rose is also a contributing correspondent for 60 Minutes. "Charlie Rose is suspended immediately while we look into this matter," the network said. "These allegations are extremely disturbing and we take them very seriously."
https://www.facebook.com/CBSNews/videos/1581650235221976/