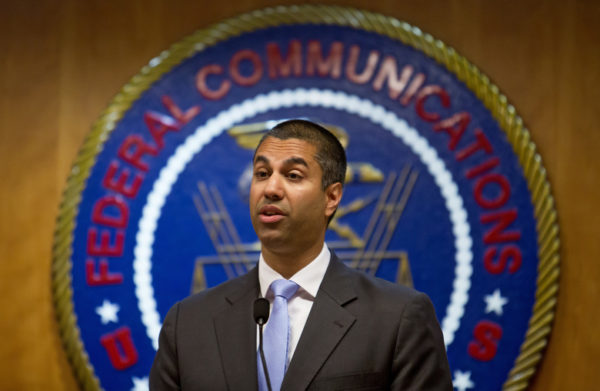 By Brian Fung

November 17, 2017
Federal regulators rolled back a series of decades-old regulations on Thursday, in a move that will make it far easier for media outlets to be bought and sold — potentially leading to more newspapers, radio stations and television broadcasters being owned by a small handful of companies.
The regulations, eliminated in a 3-2 vote by the Federal Communications Commission (FCC), were initially put in place in the 1970s to ensure that a diversity of voices and opinions could be heard on the air or in print. But now those rules represent a threat to small outlets that are struggling to survive in a vastly different media world, according to FCC Chairman Ajit Pai.
A major beneficiary of the deregulatory moves, analysts say, is Sinclair, the conservative broadcasting company seeking to buy up Tribune Media for $3.9 billion. In Seattle, Sinclair would wind up owning KOMO 4 and KCPQ 13, two of the top four local TV stations, if it isn't required to shed one to complete the acquisition.
Read More HERE