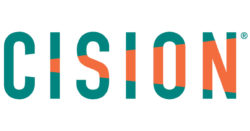 TORONTO, Nov. 17, 2017 /CNW/ – The union representing on-air and broadcasting technicians at 17 local CTV stations across Canada has deplored the latest round of an estimated 50 job cuts at Bell Media's national network.
"This latest round of layoffs isn't just Bell Media's penny-pinching, this one has been directly caused by the CRTC," said Unifor Media Council Chair Jake Moore.
"We warned the CRTC that tough licencing conditions would be required if big media companies were granted five-year licences for local news. They didn't listen," said Moore.
The layoffs will seal the fate of the CTV network's remaining local sports broadcasts, adding their flagship station CFTO in Toronto to the list of casualties that already includes sports programming at CTV stations in Edmonton, Calgary, and Montreal. Local sports go off air in Toronto on December 27.
Read More HERE