Congratulations to our friend Gruff Gushnowski  who announced on his facebook page this morning…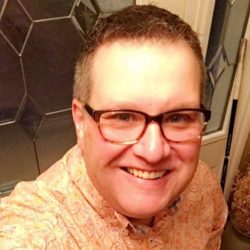 Well…I'm very happy to say…I will be re-joining my Newcap Family. I have accepted the position of Program Director for Alberta North. I will be overseeing radio stations in Lloydminster, Wainwright, Cold Lake, Bonnyville, St. Paul, Lac La Biche, Athabasca, Slave Lake, High Prairie, Whitecourt, Westlock, Edson & Hinton. I will be based out of our Lloydminster offices…which means…I'm moving back to Lloyd.
I could not be more happy & honoured for this opportunity. THANK YOU Jeff Murray Jenn Dalen Steve Jones & everyone within Newcap for welcoming me back.
THANK YOU to Greg Johnson Steph Hansen & everyone at CISN, Fresh, CHED & I-News for making me feel right at home these past few months. You have all rejuvenated my passion for this wonderful industry.
I start on Nov 6th…and will be moving hopefully sometime next week back to my old stompin' grounds.