https://soundcloud.com/mattcundill/ep-68-the-dazn-dzaster
When the NFL announced they had a partnership with a British company to carry what was NFL Sunday Ticket via streaming, major alarm bells sounded in my head. Not one to rebuff change, I welcomed our UK overlords and their streaming television idea because frankly – what choice did I have. After 5 weeks of Canadians paying for a service that often doesn't work, I reach out to Sean Meade, owner of the @DAZNSucks Twitter account, and defacto leader in our quest to bring NFL Sunday Ticket back to cable.
So far, two cable companies have struck deals. After 5 weeks of NFL action, Canadians are wondering how they are going to cope with this for the next 5 years; while I try to answer the obvious question:
How does this even happen?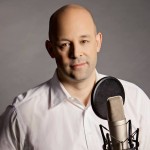 "Matt Cundill works with radio groups on digital strategies and talent coaching. He recently started the Sound Off Podcast: The Podcast about Broadcast"
E-mail Matt: [email protected]
Twitter: @mattcundill
" The Sound Off Podcast is committed to helping broadcasters find their way through the digital revolution. "