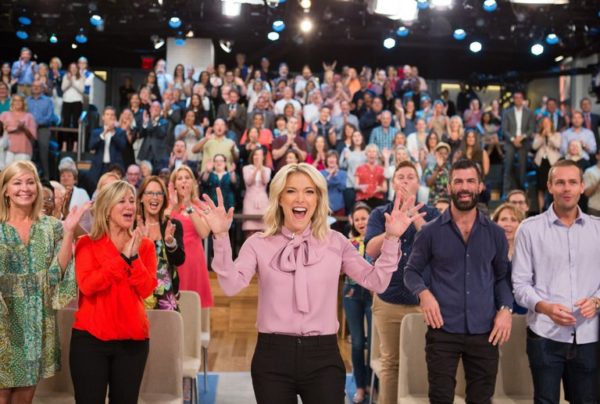 We didn't know it then, but August 2015 was a more innocent time. Donald Trump was still a punch line, Hillary Clinton was poised to become the first female president, and Megyn Kelly was still an uncompromising, unapologetic, take-no-prisoners Fox News rebel. As of last week, Donald Trump is president, Hillary Clinton is an also-ran, and you can catch Megyn Kelly on her new NBC program, "Megyn Kelly Today," where she performs each morning as some horrific bizarro version of her former self.
Her appearance during her debut last Monday said it all: Wearing a pink pussy-bow blouse, her hair no longer slicked back in the trademark power bob of her later Fox News days, Ms. Kelly declared that she was "kind of done with politics for now." Rather than politics, she explained, her new show would focus on, well, emotions. "Have a laugh with us, a smile, sometimes a tear, and maybe a little hope to start your day," she said. "Some fun! That's what we want to be doing. Some fun."
In one segment, she had a fashion expert convince women that they could, indeed, pull off high-waisted pants. In another, she made roast chicken. When the actor Russell Brand — who, in better days, might have been a worthy political adversary — confessed that he worries that he doesn't look good enough and that his body isn't good enough, she interrupted him. "You do. It is."
It was the antithesis of the woman who was once willing to give up the support of her conservative audience to speak truth to power. The former Megyn Kelly came to slay, whether you liked it or not. The new Megyn Kelly is "so excited — so excited" and "also a little nervous; bear with me, please!" With every gesture, every word, every look, the new Megyn Kelly seems to be trying to convey one thing: Like me.
READ MORE  HERE  AT THE NEW YORK TIMES WEBSITE