ON THIS DAY in 1919, 
actress/voicist Jean Vander Pyl was born in Philadelphia.  Her two main broadcast roles were as the wife Margaret in NBC Radio's Father Knows Best, and as the voice of Wilma Flintstone in several cartoon series on TV.  She also provided the voice of Rosie the robot maid from the animated series The Jetsons,  She succumbed to lung cancer April 10 1999 at age 79.
On this day in 1931, the long-running Sunday night radio program The American Album of Familiar Music, starring tenor Frank Munn (pictured below), debuted on NBC.              

It would become a listeners' favorite for the next 20 years, sponsored throughout by Bayer Aspirin.
In 1936, "Professor Quiz" aired for the first time on the Columbia Broadcasting System. It was the first national quiz show on radio and lasted until 1948. Guests asked Professor Quiz (Dr. Craig Earl) questions. If they were able to stump the prof, they collected a $25 prize. Professor Quiz announcers at the outset were Robert Trout and Arthur Godfrey.
On this day in 1940, in New York City Glenn Miller recorded "Make Believe Ballroom Time" for RCA Victor's Bluebird label, featuring the vocal group The Modernaires for the first time. It would become the theme song for Make Believe Ballroom on WNEW, New York, with host Martin Block.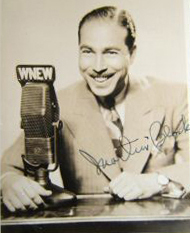 Block created the aura of doing a "live" radio program, complete with performers (on records) like Harry James or Frank Sinatra, from the "Crystal Studios" at WNEW. Copycat versions of the 'Ballroom' featured Keith Sandy at CKEY in Toronto, and Al Jarvis at KHJ Los Angeles.
On this day in 1944, the top song on the Billboard pop chart was  "I'll Walk Alone,"
by Dinah Shore.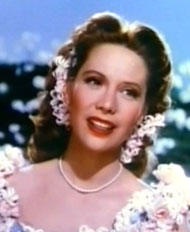 On this day in 1948, one of radio's last premiering soap operas, "The Brighter Day", took to the air for the first time on NBC. It's interesting to take a look at the cast and see which names are still recognizable, like Hal Holbrook and William Redfield.  After six years on radio "Day" moved to TV.
On this day in 1952, CBFT Television in Montreal carried the first ever hockey telecast in Canada, Montreal Canadiens vs. Detroit Red Wings, in French.

On this day in 1955, Elvis Presley, Johnny Cash and Carl Perkins kicked off an eleven stop tour of the southern US in Abilene, Texas.
On this day in 1956, the first primetime TV appearance of Jim Henson's Muppets took place on NBC's "Steve Allen Show."
On this day in 1958, Marty Robbins had a rare Hollywood recording session to tape just two songs, "The Hanging Tree" & "The Blues Country Style," which Columbia released as his next single 3 months later.
On this day in 1960, "The Bugs Bunny Show" made its debut on ABC TV.

Also in 1960, Aretha Franklin made her pop music debut (after starting in gospel & church music)  at the Village Vanguard nightspot in New York City.
On this day in 1964, CBS-TV"s Ed Sullivan Show featured Roy Orbison singing his international chart topper "Oh Pretty Woman."  Other performers included singer Connie Francis and impersonator George Kirby.
On this day in 1965, The Beatles released their cover version of Chuck Berry's "Roll Over Beethoven" backed with "Misery."
On this day in 1966, the  No. 1 Billboard Pop Hit was "Reach Out, I'll Be There,"

 by The Four Tops.
On this day in 1967, CBS presented Barbra Streisand's third television special, "The Belle Of 14th Street," also starring Jason Robards.
Also in 1967, Porter Wagoner and Dolly Parton released their first single together "The Last Thing On My Mind." It would top out at #7 on Billboard's country chart.
On this day in 1968, "I Say a Little Prayer" by Aretha Franklin was certified to be a Gold Record.
On this day in 1969, Muddy Waters was seriously injured and three people were killed in a horrendous car crash outside Chicago. Waters broke three ribs and his pelvis and shattered his hip. It was nearly a year before the influential blues musician would perform again.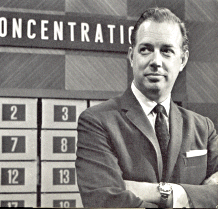 On this day in 1971, Hugh Downs left both his hosting duties on the Today show and the game show Concentration "…to spend the next year or so just milling around." He'd co-host a syndicated show with Barbara Walters in 1975 & 76, then become a mainstay on ABC's successful newsmagazine, 20/20, beginning with the second show in 1978. Frank McGee succeeded him in the anchor spot on Today.
Also in 1971, John Lennon's iconic "Imagine" was released in North America, two weeks ahead of it getting to stores in the UK.
On this day in 1975, "Live from New York! It's Saturday Night!" was heard for the first time. The late-night comedy show, "Saturday Night Live", made its debut — with George Carlin as the first guest host. Also in the cast: the ensemble of Chevy Chase, John Belushi, Dan Ackroyd, Gilda Radner, Jane Curtin and the voice of Don Pardo (pictured)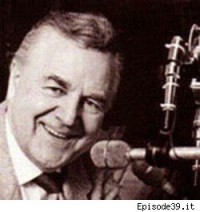 Also this day in 1975, the song "Bad Blood" by Neil Sedaka topped the charts and stayed there for 3 weeks. The song featured Elton John on backing vocals.
On this day in 1976, one of the singing Boswell Sisters,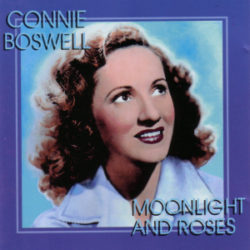 Connee Boswell died of stomach cancer at age 68.
Ella Fitzgerald called Connee her strongest jazz singer role model.  After a childhood accident left her paralyzed from the waist down, she always performed sitting down.  The Boswell Sisters did a lot of radio in the 30's, and Connee was cast in 1959's short-lived TV series, Pete Kelly's Blues.
Also in 1976, Jane Pauley replaced Barbara Walters as the female co-host on NBC-TV's "Today" show.  She would stay there for the next 13 years, a TV morning show record at the time.
Still in 1976, Mel Tillis won top honors at the 10th Country Music Assn Awards.
Also this day in 1976, the No. 1 Billboard Pop Hit was "Disco Duck (Part 1)," by Rick Dees & His Cast of Idiots. A morning DJ at Memphis radio station WMPS, Dees got fired when he mentioned his novelty song on the air.
On this day in 1985, 
 western swing star Tex Williams, whose  1947 vocal rendition of 'Smoke Smoke Smoke That Cigarette' was his biggest hit, died at age 68, ironically of lung cancer.
On this day in 1986, "The Church Lady" played by Dana Carvey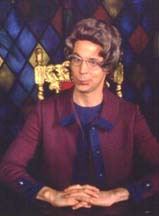 made "her" first appearance on "Saturday Night Live."
Also in 1986, Janet Jackson started a two week run at No.1 on the Billboard singles chart with 'When I Think Of You', her first US No.1.
On this day in 1988, ventriloquist/puppeteer Wayland Flowers (Madame) died of AIDS at age 48.
Also in 1988, former Beatle Ringo Starr and his wife Barbara started treatment for alcohol abuse at a clinic in Tucson, Arizona.
On this day in 1990, newsman Douglas Edwards, the first CBS-TV news anchor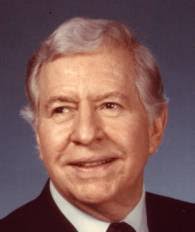 (he preceded Walter Cronkite) died of cancer at age 73.
Also in 1990, the North Shore Surf Club in Olympia Washington was the venue as Dave Grohl took over as drummer for Nirvana.
On this day in 1991, comedian Redd Foxx who starred in TV's Sanford & Son, collapsed and died of a heart attack on the set of his new sitcom, The Royal Family. He was aged 68.
On this day in 1992, the first three-way US Presidential Debate was televised, featuring the incumbent George H.W. Bush, and challengers Bill Clinton and Ross Perot.
On this day in 1995, Victoria enjoyed the first full day of country music programming on CKXM AM 1200.   The station signed on Oct. 10th at 5 p.m.
Also this day in 1995, months before his murder trial, O J Simpson cancelled a TV appearance on NBC Dateline which would have afforded him a chance to tell his version of events.
On this day in 1997, "Candle In The Wind" by Elton John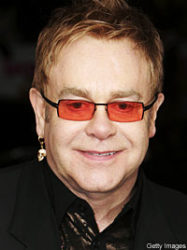 topped the charts and stayed there for 12 weeks.  A re-write of his 1974 hit about Marilyn Monroe, this version was raising funds for the Diana, Princess of Wales charity, following her death in Paris. It went on to become the all-time biggest selling single in the world.
On this day in 1998, actor Richard Denning, who starred in Mr. & Mrs. North on radio & TV, who had the title role opposite Lucille Ball on radio's My Favorite Husband (pictured below), and played the Governor on TV's original Hawaii 5-0, died following cardiac arrest at age 84.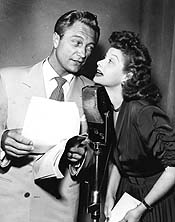 On this day in 1999, Motley Crue drummer Tommy Lee was released on $5000 bail after facing charges relating to a riot at a gig in North Carolina in 1997. Lee allegedly incited the crowd to attack a guard and had also poured a drink over his head.
On this day in 2004, Buffalo Springfield's Canadian bassist Bruce Palmer suffered a fatal heart attack at age 58. In 1966 the Nova Scotia native and Neil Young left Ontario for Los Angeles.  There they joined guitarist Stephen Stills. drummer Dewey Martin and singerRichie Furay to form Buffalo Springfield.
On this day in 2005, singer Rod Stewart received a star on the Hollywood Walk of Fame to honour a career of more than 40 years
Also in 2005, CIXF-FM Brooks (Alberta) launched as "The Fox" at 101.1MHz, after a "free sample weekend".


Today it is branded "The One @ 101.1."
On this day in 2006, Vancouver's Pacific Coliseum was the venue as Bob Dylan started a North American tour in support of his Modern Times CD.
Also in 2006, former Jefferson Airplane singer Grace Slick was at Virgin America's corporate headquarters in San Francisco' to attend the dedication ceremony for the start-up airline. The first plane in Virgin's fleet was named Jefferson Airplane in tribute to the band.
On this day in 2007, Graham Nash, Jackson Browne and Bonnie Raitt launched a campaign to prevent the US congress from authorizing billions in financial assistance for the nuclear power industry.
On this day in 2008, actor & sportscaster Gil Stratton Jr. died of congestive heart failure at age 86.  In the '60's he was the radio voice of the Los Angeles Rams, and for more than 20 years handled sports at KNX Radio & KNXT Los Angeles.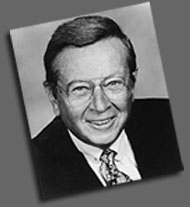 Also in 2008, UK singer Russ Hamilton, who hit it big in North America with 1957's  "Rainbow," died at age 76.
On this day in 2009, Barbra Streisand went to No.1 on the US album charts with 'Love Is the Answer,' Streisand's ninth No.1 album, making her the only artist to have a number one album in five different decades.
Also in 2009, the Rockstar Karaoke show took place in Hollywood featuring Dee Snider(Twisted Sister), Lemmy (Motörhead) and Kelly Hansen (of latter-day Foreigner). Proceeds went to a camp for seriously ill children.
On this day in 2010, supporting actress Janet MacLachlan, who had roles in such TV series as The Rockford Files, Alias, The Golden Girls, and Friends (1979), died at age 77.

Also in 2010, UK singer George Michael was released from Highpoint Prison in Suffolk after serving half of his eight week sentence. He had pleaded guilty to crashing his car in July while high on pills and marijuana, and lost his driver's license for 5 years.
On this day in 2012, The Rolling Stones released "Doom And Gloom." The single received its world premiere on BBC Radio 2 before being available to download at iTunes, etc.
On this day in 2013, Velvet Revolver and former Guns N' Roses bass player Duff McKagan delivered the keynote address at the CBGB Music & Film Festival Conference. The five day festival featured performances by over 500 artists in over 175 venues in Brooklyn and Manhattan.
On this day in 2015, Steve Mackay, the saxophonist who appeared on The Stooges' '70 LP "Fun House" and a longtime touring member following the Stooges '03 reunion, passed away following a fight with sepsis, at age 66.
On this day in 2016, Patricia Barry, an actress with hundreds of TV credits best known for her roles on the soaps  "Days of Our Lives" and "All My Children," died at age 93.
Today's Birthdays:
Actor/voicist Earle Hyman (Cosby Show, All My Children, Thundercats) is 91.
Actor Ron Leibman (Central Park West, Kaz) is 80.
Country singer Gene Watson is 74.
Singer-musician Daryl Hall of Hall & Oates is 71.
Rhythm-and-blues musician Andrew Woolfolk is 67.

Actress-director Catlin Adams (Square Pegs) is 67.
Country singer Paulette Carlson (Highway 101) is 65.
Actor David Morse (Treme, Hack, St. Elsewhere) is 64.
Actor Stephen Spinella [24, Education of Max Bickford] is 61.
New Brunswick-born actor Eric Keenleyside (Once Upon a Time, Hellcats, Just Deal) is 60. 
Actress Dawn French (The Vicar of Dibley, Lark Rise to Candleford) is 60.
HLN/CNN anchor Carol Costello is 56.
Actress Joan Cusack (Shameless, Local Flavour, Peep & the Big Wide World) is 55.
Comedy writer and TV host Michael J. Nelson (Mystery Science Theatre 3000) is 53.
Actor Sean Patrick Flanery (Dexter, The Young & the Restless, Dead Zone, Young Indiana Jones) is 52.
Actor Lennie James (The Walking Dead, Critical, Hung, Jericho) is 52.
Actor Luke Perry (Windfall, Oz, Beverly Hills 90210) is 51.
Writer/producer Shawn Ryan (The Shield, Last Resort, The Unit) is 51.
Country singer-songwriter Todd Snider is 51.
Writer/actor Artie Lange (Howard Stern Show, MADtv, Norm)  is 50.
Actress Jane Krakowski (Ally McBeal, 30 Rock) is 49.
Actor Stephen Moyer (True Blood, The Bastard Executioner) is 48.
Seattle-born actress/voicist Constance Zimmer (UnREAL, House of Cards, Transformers: Robots in Disguise, Entourage, Boston Legal, Good Morning Miami) is 47.
Actress Claudia Black (Farscape) is 45.
Actress Joelle Carter (Justified) is 45.
Saskatoon-born actress Tracy Beemer (There's Something Out There, Naughty or Nice) is 44.
Singer NeeNa Lee is 42.
Actress Emily Deschanel (Bones) is 41.
Actor Holly Fields (Hull High) is 41.
Actor Matt Bomer (White Collar, Tru Calling) is 40.
Actor Trevor Donovan (90210, Days of Our Lives) is 39.
Actor Wes Chatham (The Expanse, The Unit, The Barbershop) is 39.
Actor Ned Rolsma (How I Met Your Mother) is 38.
Actress Bae Doona (Sense8) is 38.
Actress Julie McNiven (Mad Men, Supernatural) is 37.
Actor Robert Christopher Riley (Hit the Floor) is 37.
Actress/voicist Kristy Wu (Transformers: Robots in Disguise, Flight 29 Down) is 35.
Actor Bradley James (Merlin) is 34.
PEI-born actress/voicist Martha MacIsaac (Family Guy, Emily of New Moon, Magi-Nation, 1600 Penn, The Pinkertons) is 33.
Actress Michelle Trachtenberg (Guidance, Gossip Girl, Mercy, Buffy the Vampire Slayer, All My Children) is 32.
Actor Samuel Robertson (Coronation Street) is 32.
Actor Brandon Flynn (13 Reasons Why) is 24.
Actor Hayden Byerly (The Fosters) is 17.
Chart Toppers – Oct. 11
1948
A Tree in the Meadow – Margaret Whiting
You Call Everybody Darlin' – Al Trace (vocal: Bob Vincent)
It's Magic – Doris Day
Just a Little Lovin' (Will Go a Long, Long Way) – Eddy Arnold
1957
Wake Up Little Susie – The Everly Brothers
Chances Are/The Twelfth of Never – Johnny Mathis
Jailhouse Rock – Elvis Presley
My Shoes Keep Walking Back to You – Ray Price
1966
Cherish – The Association
Reach Out I'll Be There – Four Tops
96 Tears – ?(Question Mark) & The Mysterians
Almost Persuaded – David Houston
1975
Bad Blood – Neil Sedaka
Calypso/I'm Sorry – John Denver
Mr. Jaws – Dickie Goodman
Blue Eyes Crying in the Rain – Willie Nelson
1984
Let's Go Crazy – Prince & The Revolution
I Just Called to Say I Love You – Stevie Wonder
Hard Habit to Break – Chicago
Everyday – The Oak Ridge Boys
1993
Dreamlover – Mariah Carey
Right Here/Human Nature/Downtown – SWV-Sisters With Voices
The River of Dreams – Billy Joel
One More Last Chance – Vince Gill
2002
Dilemma – Nelly featuring Kelly Rowland
Gangsta Lovin' – Eve featuring Alicia Keys
Ordinary Day – Vanessa Carlton
Ten Rounds with Jose Cuervo – Tracy Byrd
2011
Moves Like Jagger – Maroon 5 featuring Christina Aguilera
Someone Like You – Adele
Pumped Up Kicks – Foster the People
Take a Back Road – Rodney Atkins