Foreign online services like Netflix aren't required to collect and remit sales tax
CBC News Posted: Oct 10, 2017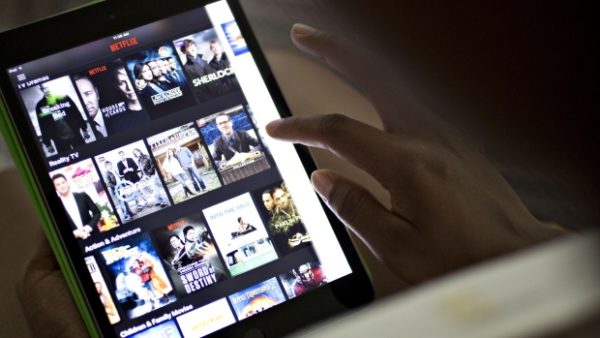 Netflix is eager to quell talk that it had asked for special tax benefits for investing in Canada. (Daniel Acker/Bloomberg)
.
Netflix Inc. offered more details on Tuesday about the streaming company's plans to spend $500 million on making Canadian content, as it defended its tax status in Canada.
.
The maker of Emmy-winning shows such as House of Cards and Black Mirror announced last month it was in talks with the Canadian government about setting up a dedicated pool of funds to produce Canadian stories and then broadcast them in Canada and to other markets around the world.
Those talks eventually turned into a commitment from the company to spend $500 million on movies and television shows produced in Canada, both in English and in French, over the next five years. It would also set up the company's first permanent production presence outside of the U.S.
"We have invested in Canada because Canadians make great global stories," Netflix said Tuesday. "That says more about the quality and strength of Canadian content, talent and crew than a commitment of any dollar amount."
The company also said it will spend an additional $25 million on what it calls "market development activities," funds it will use "to host pitch days, recruitment events, and support local cultural events to ensure Netflix Canada reaches vibrant Canadian production communities, including the French-language community in Quebec."
Netflix's move comes against the backdrop of a broader review of cultural policies under Canadian Heritage Minister Melanie Joly that includes plans to modernize funding review copyright, broadcasting and telecommunications legislation.
As part of that review, many critics had called for a so-called "Netflix tax" to charge the company a special levy when it offers its services in Canada, because Canadian alternatives may suffer as a result. But the details the company trumpeted on Tuesday make clear that there was no taxation deal made as part of its Canadian plans.
READ THE REST OF THE STORY  HERE  AT THE CBC NEWS WEBSITE