By Tom Hawthorne, TheTyee.ca       Oct. 9 2017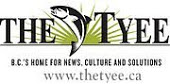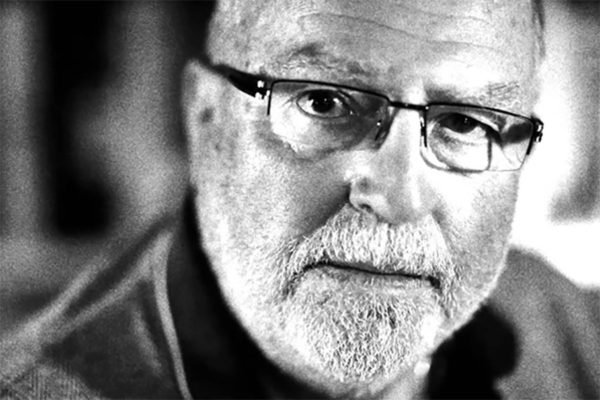 Rafe Mair swapped his seat at the provincial cabinet table in Victoria for one in a radio studio in Vancouver. Only in British Columbia would that be a promotion.
The well-known broadcaster and author died Monday morning, his family said. He was 85.
Mair did not become a radio talk show host until age 49 in 1981, by which time the lawyer had served five years in the B.C. legislature and held four different cabinet portfolios, as well as responsibility for constitutional affairs.
He found a larger following and greater sway behind the microphone.
For more than 20 years, Mair invited a procession of politicians and others onto his radio hot seat, where he would he'd batter them with a trademark patter of tough questions delivered in a rapid, staccato style. His legal background made him adept at treating "guests" in an adversarial and inquisitorial manner.
"I am a prickly, hard-to-get-along-with bugger with an excess of pride and, I suppose, ego," he acknowledged in his memoir.
His self-regard was not insubstantial, as his online biography cites his expertise on jazz, the law, baseball trivia, constitutional affairs and Winston Churchill.
He shared with his audience his personal struggles with anxiety and depression, an admirable effort on his part to use his celebrity to help remove the stigma from mental illness.
A fly-fisherman whose preferred practice was catch and release until he decided even that was cruel, Mair was an outspoken advocate for the environment, especially for salmonids and the great British Columbia rivers in which they spawn. He opposed fish farms and successfully fought Alcan's Kemano Completion Project, which threatened the salmon-bearing Nechako River.
History will remember him as the chief pitchfork-wielder and torch-carrier of the populist mob that arose to oppose the constitutional reforms known as the Charlottetown Accord. Put to a referendum, the package was rejected by 68.3 per cent of British Columbia voters, the largest margin of defeat in the country, no doubt owing to Mair's over-the-air campaign. For all his unbreakable opinions about how best to govern Canada, his stated perceptions of Eastern Canada rarely went beyond predictable cliché, and he offered even less insight about Quebec. By his own admission, he felt more a British Columbian than a Canadian.
READ MORE ABOUT RAFE  (and other BC news)  HERE  AT TheTyee.ca
Tom Hawthorne is a Victoria journalist and author. His most recent book is The Year Canadians Lost Their Minds and Found Their Country.
https://youtu.be/wV2FYW1ZFVk
Rafe Mair's career itinerary, courtesy Gord Lansdell and his Vancouver Broadcasters website:Called to B.C. Bar 1961; Senior Partner Mair & Co. Kamloops 1971-75; Alderman City of Kamloops 1973-74; Elected to B.C. Legislature/Minister of Consumer Services 1975; Minister of Consumer and Corporate Affairs 1976-78; responsible for Constitutional Affairs 1977-80; Minister of Environment 1978-79; Minister of Health 1979-81; host Rafe Mair Show CJOR Vancouver 1981-84; talk show host CKNW Vancouver 1984-2003; columnist Vancouver Province 1995-2002; wrote The Last Cast 1995, Canada: Is Anyone Listening?1998 & Rants, Raves and Recollections 2005; host Rafe Mair show CKBD Vancouver 2003-04; 6 p.m. news editorials Citytv Vancouver 2003-04; guest commentator CBC-TV Vancouver/frequent panelist CTV British Columbia 2004; editorials OMNI-TV Vancouver 2005; Bruce Hutchison Lifetime Achievement and Canadian Association of Broadcasters Hall of Fame; Honourary Doctor of Laws Simon Fraser University 2009.