He's gone after entering a no-contest plea on a Prostitution charge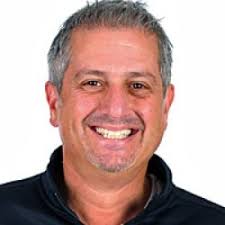 Mitch Levy, the longtime morning show host at Sports Radio 950 KJR in Seattle, confirmed Friday he is no longer with the station. The announcement comes less than two months after Levy was reportedly caught in a prostitution sting in Bellevue.
Levy made the announcement of his departure on Twitter, but without making specific reference to the allegations against him.
The following is by Mike Barer of the Barers of Maple Valley website:
.
After probably one of the longest stints in Seattle area radio, Mitch Levy announced his departure from Sports radio 950.  Levy, an East coast transplant, had not been heard on the radio since word went out of his arrest along with over 100 others in a Bellevue prostitution sting.
Levy had been known for off color comments about women and his show for years ran a contest based on rating woman, however, his "gloves off" opinions on sports related topics is what attracted and angered many listeners.
After Levy's arrest was made public, the show continued without him.  Show "bumpers" would say his name, but his co-host,  the more subdued Dick Fain took on Mitch's duties.
Levy's announcement and apology came following a court appearance Thursday where he entered an "Alford Plea".  Levy received a deferred sentence, 24 months of probation, and according to court records, entered a 10 week men's accountability program for buyers of sex and paid  1,974 dollars in court costs.