A Double Win for Russell James!
.
We've been wondering what's been keeping Russell James busy since his last gig at KiSS, only to find out he's been courting a beautiful lady name Savannah, not only that, but he married her on September 24th. Russell has also been doing some part time on-air work at Z95.3 until he started his new gig as the PD at Q 103.1 yesterday October 2nd. Congratulations on both counts Russell!
What with the news a couple of weeks ago that Susan Knight, then pd and mid-days, announced she had accepted the position of Program Director and pm drive at 985 the Ocean in Victoria…. then a few days later, we get word half of the morning crew at Q 103.1, Robin Farrell was also heading to Victoria, also at the Ocean, as the cohost of the morning show with AJ. Also the firing of 4 , including Robin Susan and Brooklyn. Worts remains in the morning from 6-12. Danny kid 12-7 and Jeremy at night, Russell has his work cut out for him, first filling some on-air shifts. Good Luck Mr. James!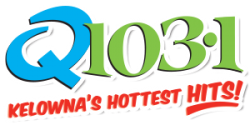 Published on October 4, 2017 at 1:35 pm by Michael Easton
---