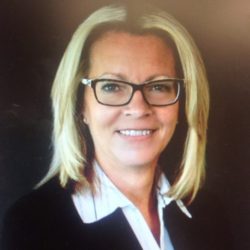 After more than 30 years of ground-breaking service at Global Saskatoon, Station Manager and News Director, Lisa Ford has announced her retirement.
A true original, Lisa was a part of the initial on-air team at STV (now Global Saskatoon) during its launch in 1987.  Beginning as a weather presenter, Lisa became a viewer favourite for her incredible reporting skills, endless enthusiasm and unparalleled compassion. Her humility, natural leadership style and strong sense of fairness led to multiple leadership roles, culminating in her success over the last six and a half years as Station Manager and News Director.
Under her direction, Global Saskatoon garnered numerous industry awards. More than the station itself, the people who have worked with Lisa have flourished. She has been a mentor to countless young journalists, a powerful advocate for women in broadcasting, and a champion for local communities.
Lisa was a leading voice in the effort to build the Saskatoon children's hospital and she has provided tireless support to many other local charities. A baseball expert (and mom to a former NCAA player), Lisa also somehow found time to serve as an official scorekeeper for the summer league Saskatoon Yellow Jackets baseball team.
Two years ago, Lisa received the Radio, Television and Digital News Association (RTDNA) Lifetime Achievement Award. Last year, in recognition of all those she has inspired, she was given the Career Virtuoso Award by her alma mater, Lethbridge College.
Lisa's last day will be Friday, December 15th.