The founder and host of 100 Huntley Street passed away after a five-year battle with myelodysplastic syndrome leukemia.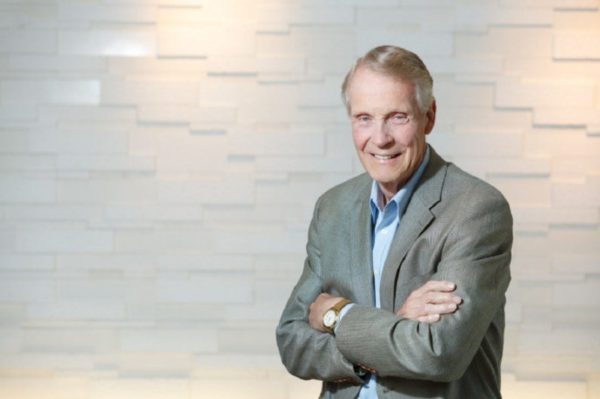 .
David Mainse, a broadcasting pioneer and founder of Canada's longest running religious daily television program, has died at age 81.
His daily show 100 Huntley Street, launched in 1977, brought in thousands of viewers nationally. The show, which he hosted, featured a mix of upbeat gospel music, visiting celebrities and interviews with local religious leaders. The program also encouraged viewers to phone in for prayer request sand support.
"Dad was a very special man, His love for Jesus spilled out to every other area of his life and fueled him as a pastor and then a TV administrator and a visionary leader," said Ron Mainse. "He was able to be uncompromising in his beliefs; he would do it in a loving way, he came from a place of sincere love for the individual and humility."
The television host died after a five-year battle with myelodysplastic syndrome leukemia at the Juravinski Cancer Centre in Hamilton, Ont.
Mainse's desire to see Christian programming in primetime and his case before Canada's broadcast regulator in the early 1980s pushed the CRTC to allow religious groups to own and operate broadcast stations. The CRTC amended the Broadcasting Act and eventually called for applications for religious channels.
READ THE REST OF THIS TORONTO STAR ARTICLE  HERE