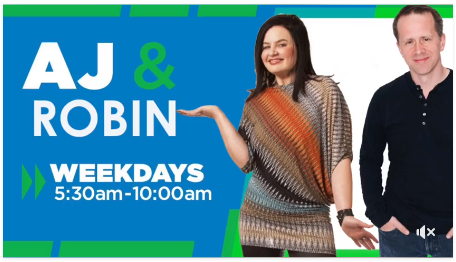 Another personality is leaving Jim Pattison Q 103.1 in Kelowna. Robin Farrell is returning to Victoria morning radio on October 16th as the new co-host of Rogers' Ocean 98.5 morning show.
In an announcement made by the station this morning, Robin will join AJ as co-host of the show
Robin is no stranger to Victoria – she had worked for Bell Media's 107.3 Kool FM for over 10 years before being let go in August of last year.
You can see the Facebook post and listen to the announcement below!
https://www.facebook.com/Ocean985/videos/10154959586876167/
Former Ocean morning co-host Lisa Daigneault (Lisa D) announced earlier she had landed a position as Program Director of two stations in Nova Scotia.